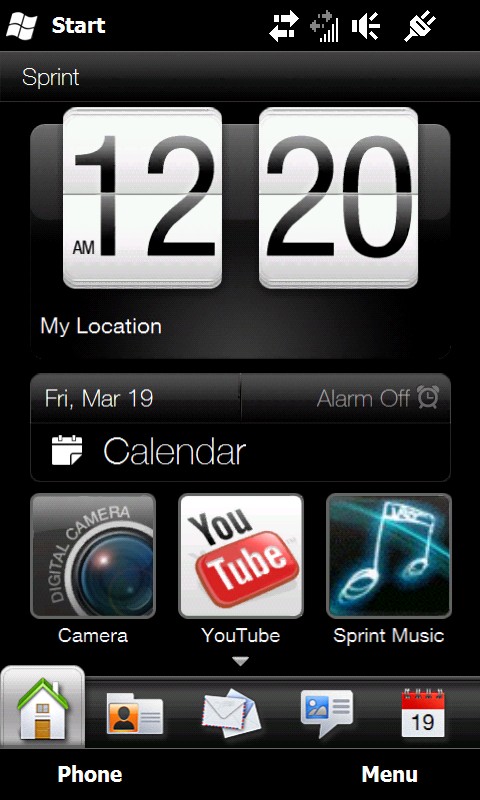 As we previously reported they would be doing, Sprint has released their WM 6.5 ROM update for the HTC Touch Pro2, which you can grab here.
Enhancements in this latest official ROM include-
Upgraded OS to Windows Mobile 6.5 (The OS Build is 5.2.21889, which is NOT WM 6.5.3.)
Added HTC Sense UI enhancements (Build is 2.5.20121324.1)
Improved Social Networking integration
Includes a variety of minor bug fixes
Opera Mobile is updated to 9.7.35964
Disabled HTC Messaging and no Task Manager
The official thread on PPCGeek's discussing this can be found here, while you can download the latest Sprint OEM Driver's here if you are interested in creating your own ROM. Also, the updated Radio has been pulled and can be found here.
Credit to PPCGeek's members MetalMayhem and MarDukeMe for the images!
More Screen Shots after the break!