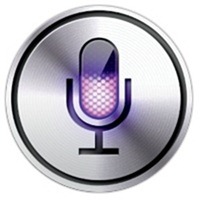 One of the main reasons people flocked to get a 4S was the introduction of Siri, a personal assistant and amazing voice recognition agent that has not been successfully emulated and is the envoy of the other phone operating systems at the moment.  Siri can perform hundreds of tasks by voice activation and even responds with witty remarks should you get creative with your voice commands.
Now, thanks to the iTweakers, you can now change Siri's accent in a number of ways, using the app AnyVoice.
Some of the accents sound better than others, so try them out and see which one sounds best for you!
The app requires that you be jailbroken and is accessed via Cydia.  Just search for AnyVoice, install it, and there you have it!  If you would like to learn how to jailbreak your device, head over to our iPhone forums.
(via redmondpie)