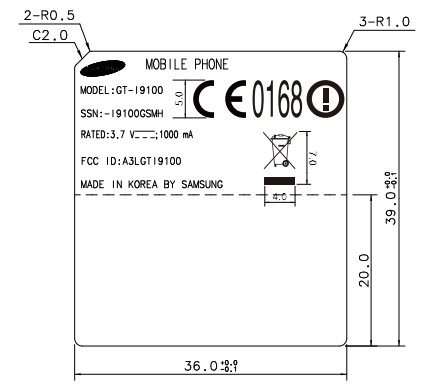 If you have not already heard about it, this is great news! Apparently the Samsung Galaxy SII rumors are true and this bad boy has been approved by the FCC. What's so sweet about this device is that it supports 2.4ghz and 5ghz frequencies, meaning it'll almost certainly come with dual-band 802.11 a/b/g/n WiFi. We heard this is one of the first phones ever to come with this feature.
Looks like this may also be a hybrid (dual band) device which is great for developers if so. Sources suggest it's potentially headed to AT&T as well as Canada. Which ever place it will go first it shouldn't be too much longer before you start seeing images and prices flooding the internet.
For now let us know what you think in the comments box below.
Source: Engadget