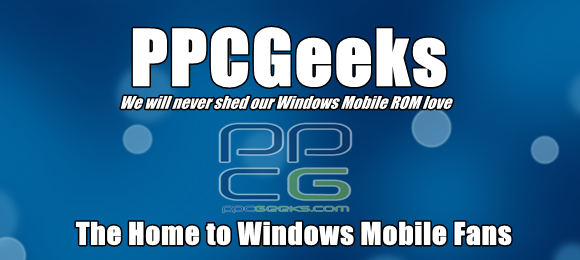 PPCGeeks.com has been around for about 5 years and has gone through many changes over those years. We've had several staff members come and go and have gone through quite a few style changes on the forums. We also have several ROM chefs, theme makers, kitchen developers and even application developers who are very active on the site.
Some say there isn't much development for Windows Mobile anymore. That's not the case here. If you're looking to have some fun with your WM phone and don't already know about us, you have a lot to learn. If you still have WM and are already a member of our site, we appreciate it and hope you enjoy every bit of what you learn while you're here.
We will give you a few names of WM developers here at PPCGeeks in case you don't already know. Be sure to check out their work here on the site in the Windows Mobile section or just click on their names listed below. Keep in mind some of them may have moved on to other platforms, but most are still supporting their WM ROM's.
Here at PPCGeeks, we have O.a.T, Ptfdmedic, Cmonex, 2Bunny, vin255764 , chris1683, zone23, gguruusa, ImCoKeMan, sharkie405, olipro and also tinkerbell. You will see a Q&A with Tinkerbell and the others very soon! Those are just a small amount of the ROM developers I am very familiar with. There are a hand full of others, it's just hard to keep up. Forgive me for leaving anyone out!
Thanks for taking the time to read this and understanding that PPCGeeks has always been the home to Windows Mobile fans and ROM developers. We appreciate all the wonderful comments and support we get from our users and staff. Windows Mobile users, get to flashing!