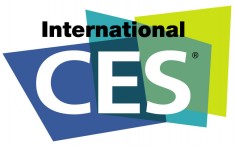 You all may already know that The International CES is the world's largest consumer technology tradeshow. This year it took place starting January 6th and runs until January 9th. Several websites are there and reporting what they have found to be interesting. We aren't there this year but have already made plans for next year so don't you worry!
Take a look at what some other sites are sharing as they tour the International CES tradeshow!
1) The iPhone may definitely be going to Verizon
AT&T announced three new android powered phones from the smartphone world: Motorola Atrix, HTC Inspire and the Samsung Infuse. They also announced that there will be a total of 12 Android phones coming this year, plus HSPA+ and LTE tablets coming later in the year.  Some consider this to be another 'hint' that the iPhone is coming, we will see!
2) Google demonstrated Android Honeycomb on the Motorola Xoom Tablet
As rumored, there are no physical controls around the Xoom's bezel; instead, everything is handled by on-screen buttons in Honeycomb. They have a really cool widgets gallery with more detailed previews before you actually place them onto your screen and much more. Take a look at the video below for a demonstration!
3) Verizon announced the first LTE device: Droid Bionic
The release date set for the Droid Bionic is currently said to be in Q2 which seems to be the general launch frame for the first LTE devices. See below the specifications of this device:
1 Ghz dual-core processor (likely Tegra 2, but not stated)
512 MB RAM (possibly 1 GB RAM, depending on if the presser or site page is correct.)
4.3″ qHD Display (960×540)
1080p HDMI output
8 mega-pixel rear-facing camera
VGA front-facing camera
Android 2.2
Mirror Mode – allows streaming of video to the TV or the device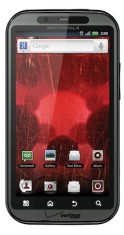 4) T-Mobile announced the Cliq2 and a tester for the G-Slate tablet by LG
The device features some nice hardware improvements based on the features in the original Motorola CLIQ. These would include features such as a 1GHz processor, a 3.7-inch FWVGA (854×480) touchscreen, Wi-Fi calling and a hot spot for up to 5 devices. The CLIQ 2 also features profiles that allow you to easily switch between home and work setups. See the video below for a quick review from TMobile.
Here is a quick look at the G-Slate tablet by LG. This tablet is said to be the "First 4G tablet w/ Android 3.0 Honeycomb." Would you agree or disagree? I guess we will see who gets which ones first! The G-Slate will run on T-Mobile's high-speed, 4G-like HSPA+ network. Pricing and additional product details will announced at a later date, T-Mobile says.
5) Sprint announced the EVO Shift 4G
The EVO Shift is a little different from your EVO. They have let the front facing camera go, dropped in screen size and switched to a smaller 800Mhz processor. See the actual specifications below.
3.6″ screen
800Mhz processor
512MB RAM
4G connectivity (obviously)
5 mega-pixel camera (capable of 720p video)
1500 mAH battery
Android 2.2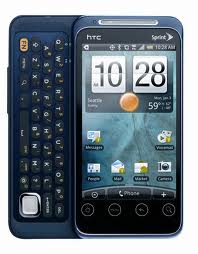 6)Velocity Micro announced 3 new Cruz Tablets running andriod
Those three tablets include the 7″ Cruz Tablet L37 (1024×600 capacitive touch screen), the 8″ Cruz Tablet P38 (1024×768 screen) and the 10.1″ Cruz Tablet L510 (1366×768 capacitive touch screen and runs on the NVIDIA Tegra 250 Chipset with a 1GHz dual-core CPU.)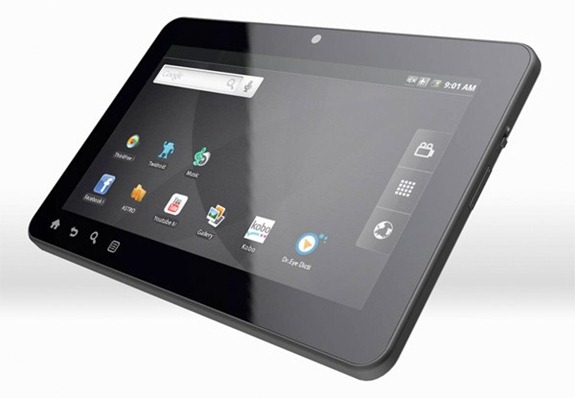 Some specs for all the tablets include:
front and rear facing cameras
3G data options
Bluetooth 2.1
GPS and eCompass functionality
HDMI out and
eReader
Kindle app comes pre-installed
Andriod OS
For now these seem to be the hottest topics at CES! We will update you tomorrow when we get our hands on more information. For now, let us know what you think!
Source: Androinica, AndroidCommunity & Android Police