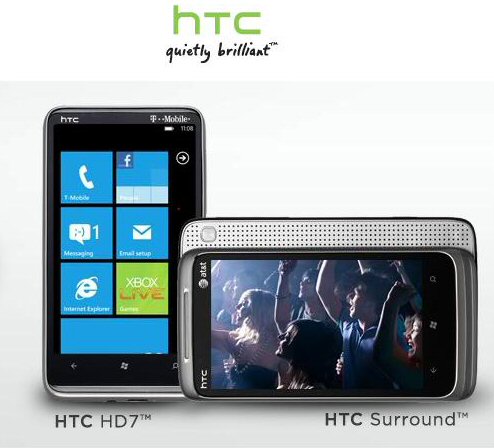 Looks Like everyone is posting their Q3 reports this week. First it was Microsoft, now HTC is reporting gigantic numbers this morning, including 3.3 BILLION in revenue. This is doubling the amount of phones shipped in 2009 to bring them to about 25 million total phones on the market! Not too bad for company who just 3 years ago went public.
On top of the news, HTC expects Android to keep going strong and yes, those huge numbers do seem to be Android related. They also seem to think WP7 will be doing well, although they had nothing significant to say on that matter. Launching five new design phones on a new OS shows their commitment though.  HTC is in position to continue to explode! They now rival Samsung for #4 maker in the world, falling behind Nokia, RIM and Apple.
HTC Says in the report:
"We believe the overall pie is still big enough to have at least three to four tier-1 players enjoy the growth momentum," it said, adding that it saw "tremendous opportunities" for customers to be able to integrate other Microsoft services into Windows Phone 7 devices.
"HTC said that it also expects its fourth quarter gross profit margin to be around 30 percent".
What do you think of HTC phones, knowing that HTC is primarily a Hardware developer and not into the OS themselves to much? Is there a phone that you like better that you wish HTC would learn from?   Do you think the overal pie is big enough for 4 major players or do you think something is going to come crashing down on any of them? Let us know your thoughts on best phone manufacturer and why you think that!
Source WPCentral.com and Reuters.com