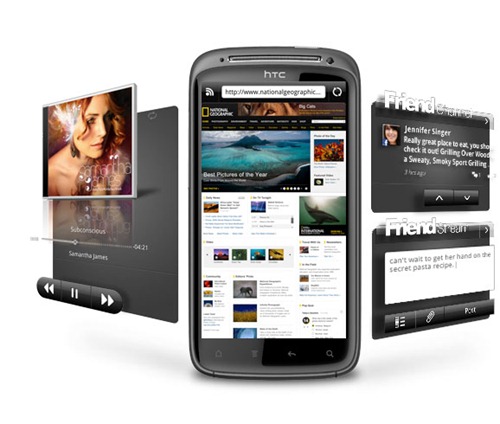 Well, it appears that T-Mobile is making a nice attempt at welcoming new customers this Father's Day week. Many of you already know that the HTC Sensation 4G has arrived at T-Mobile. Well it appears they wanna give it to you for $50 less for signing on with a new contract. On top of this, they are having a Father's Day giveaway, where they announced on Facebook and Twitter that they would giveaway 10 of the HTC Sensation 4G handsets.
Early today, some TmoNews readers reportedly found the code on T-Mobile's Sensation 4G page. This offer is only good for for new T-Mobile customers. But if you were already looking to jump to T-Mobile, or recently moved to where they become the best option, this should be great news.
Use coupon code "SENSATION50″ at checkout to get your new Sensation 4G for a very acceptable $149.99. Bringing the cost to almost exactly the same as Wal-Mart's in-store pricing of $148.88.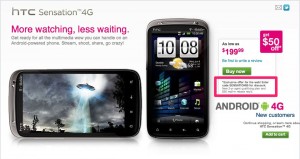 T-Mobile seems to have no shortage of HTC love lately.
Is this the device you've been waiting for?
Will this offer be enough to get you to jump carriers? Or consider it?
Did anyone take advantage of this offer and wanna share their experience?
Let me know thoughts.
source: tmonews