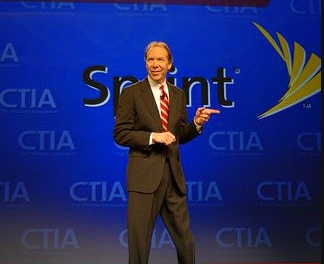 Rumors have recently been going around on what Sprint has planned for the CTIA convention this year and BGR has just been informed of what we like to call expected announcements. The three devices everyone is so excited about are the HTC Evo 3D, the HTC Evo View 4G and Sprint's version of the Motorola XOOM.
Expected specifications of the HTC EVO 3D include a 4.3″ qHD 960 x 450-pixel Autostereoscopic 3D display, 4GB of RAM, 1GB ROM, 1.2GHz dual-core Qualcomm 8660 Snapdragon CPU, dual rear 5-megapixel cameras with a dedicated camera button, 1.3-megapixel front-facing camera and a 1730mAh battery. It is said to be running Android Gingerbread 2.3 with HTC Sense UI and has output 1080p video via HDMI and output 720p 3D content as well. Supposedly it will come stock will also be a Blockbuster 3D on demand app as well as YouTube 3D. We will see when the announcement gets here.
Expected specifications of the HTC EVO View include features very similar to the HTC Flyer tablet including a 7-inch 1024 x 600-pixel capacitive touch screen, an aluminium unibody design, HTC Scribe with optional pen support, the latest HTC Sense UI optimized for tablet devices, a 5-megapixel rear-facing camera, a 1.3-megapixel front-facing camera, Android 2.3 Gingerbread and a 4000mAh battery and DLNA and HDMI-out support. Remember, specifications aren't official but you can almost count on them being so.
As we mentioned in a previous article, Sprint is planning to launch their own XOOM tablet. See our previous article for more information.
Sources suggest that Sprint will be announcing quite a few more devices including a Samsung Rant 3, a 3G touch screen messaging device that's eco friendly and features a solar rechargeable battery door. A BlackBerry PlayBook (Wi-Fi & WiMAX version) are also expected to be announced.
What do you think geeks? Will you get any of these? Is this what Sprint needs to gain back their reputation to the fullest? Do you think this will help? Let us know your thoughts?
Source: BGR