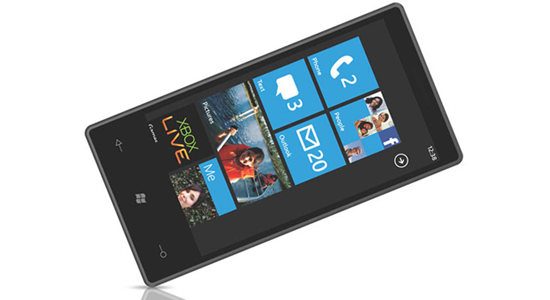 On Cnet's behind the scene look at the Windows Phone 7 team, we get some insight as to where things actually stand with the new mobile OS and the realistic expectations come the holidays.  Terry Myerson, vice president at Microsoft, is leading the team and explains:
"We're going to reset, but it is going to take us five years to build a product we all want to have,"
This of course is enough to frustrate the already wavering Windows Phone 7 hopefuls.  He is basically saying you'll be getting a beta release until 2015!  Of course we are going to see a release this holiday season, but the polished final product they are hoping to achieve is 5  years away!  He goes on to say:
"There were people that looked in the mirror a year ago and said, well, if we aren't going to win next year, I am out of here," he said. "There were people that looked in the mirror and said what a great fun project to spend the next three to five years of my life on and kind of buckled down for it…Those are the people you want because that's how long it is really going to take. The company has that level of commitment."
Let's be real here.  Microsoft cannot afford to flop this thing.  It is either going to make or break this company in the mobile OS world, and they are facing very fierce competition from Android with the upcoming release of 2.2 codenamed "Froyo" which improves speed, allows native tethering and more to an already booming user base.  The iPhone 4 had record 600,000+ pre-orders and Apple is frantically looking to supply people with a higher than expected demand, as well as reports that they are planning on releasing CDMA iPhones in Q4 of 2010.  On this Myerson states:
"I think when we look back on the release five years from now this was a foundational release not the release that broke through,"
"We've got some tough competition."
That would be an understatement.
Regarding hardware integration, he states:

"The OEM partnership model we have is more complicated…
We aspire to have the same level of end-user finish as Apple, but getting that level of user finish requires a level of partnership…
Between Qualcomm and Broadcom and Samsung and LG and HTC, AT&T and T-Mobile it's just very partnership complex, it just is…
I don't know any other way to describe it…
We've made it work many times in the past and as you know, there's times in the past where it hasn't worked out so well…
We're aspiring to do it well, which unfortunately does take more time."
Time is something Microsoft doesn't have much of though, people are getting anxious.  Take a look at our forums and you'll see people becoming exasperated and jumping ship over to Android and iPhones.  With the inability to cut and paste, no backward compatibility to your Windows Mobile 6.x apps, no ability to install apps from your SD, no ability to change the Metro UI other than what's on the tiles, MS is taking a huge risk and a giant leap with this thing and putting all their chips in the middle of the table.  Myerson is hopeful, however.
"We've got a good product," he said. " I actually do believe that. I think we are going to actually have a lot of happy customers."
That remains to be seen.  Does this change your mind about Windows Phone 7?  Does it frustrate you even more?
thanks to darren.wlsn1 for the cdma iPhone tip and for the WP7 taking 5 years tip!