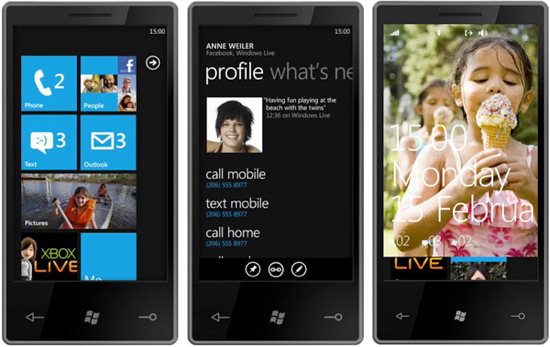 Brandon Watson, Director of Developer Experience at Microsoft posted on manyniches.com on June 8th that:
"Developer devices are also on everyone's lips. During the Windows Phone session yesterday, Terry Myerson (he runs engineering for Windows Phone 7) stated that we will start putting phones into select developers' hands next month. That's exciting stuff. Obviously we're starting with the developers who have invested in the Silverlight and .NET platforms, registered at Windows Phone Marketplace and have begun building apps with the Windows Phones Developer Tools. Specifics of the programs are TBD, but we are going to want to get phones into large ISV hands, small team hands…you name it. We're definitely not going to carpet bomb phones; we want to get maximum leverage for our phone distribution to developers."
Then just 2 days ago on social.msdn.microsoft.com he again posted an update that:
"we are putting devices in hands starting next month.  We will be doing so for a broad range of developers…not just big ISVs.  Individual developers with great ideas are just as important. " And he also mentions that of course not everyone who wants a device is going to get one. "We can't give a phone to everyone who asks in the immediate time frame.  We can't make 100K developer phones by next month.   I wish we could.  We will do our best, but invariably someone is going to be disappointed. "
And of course he states that this will not be a final build for obvious reasons:
"The developer phones going out next month, and through the summer, won't be final build quality – they are meant for testing and readiness for the marketplace opening later this year.  Developer purchasable phones (ones you can buy, which are unlocked) probably won't be available until after launch.  The OEMs and mobile operators don't want final phone designs hitting the market ahead of launch."
So who are going to be the lucky (or unlucky if you've read some of the threads on WP7 lately) ones to get these early devices?  If you're a 'geeker like me you're of course wondering if we can get some ROMs dumped, taken apart, and somehow someway made flashable to another device. A lot you already know about Da_G's efforts to port the Mondrian ROM to the HD2. Maybe this will help the effort some.
I know this is exciting news for the WP7 gang who have staved off a bombardment of iPhone 4 and Android news amongst a dry spell in the WP7 world.
What do you think? Are you a believer that WP7 is something worth checking out? Will you try to get an early phone? Or do you think WP7 is just an iPhone and Android rip-off, combining the worst of the two in a too little too late effort by Microsoft to stay afloat in mobile OS world?