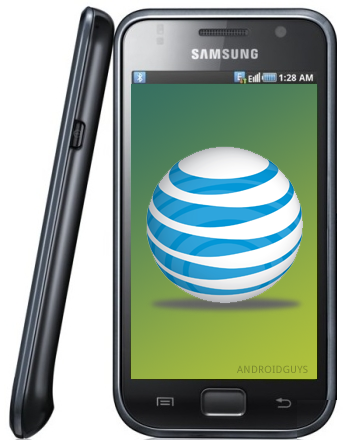 Time for another high-end Android phone to join the market, this time its by Samsung and reportedly coming to At&t. Back in January, we reported on the Samsung Galaxy 2, with recent reports showing the Galaxy S is coming to T-Mobile this year. Now there's another Samsung device, which is very similar to the Galaxy S, dubbed the i897.
Back in March, Bluetooth.org posted some information on this device, showing that it includes Bluetooth 3.0, a 4″ AMOLED screen, and the TouchWiz 3.0 interface. AndroidGuys got an anonymous tip that the phone will also be running Android 2.1 at launch, that it will be coming to At&t with a 5MP camera and 2GB of internal storage. It will also have the 800×480 resolution.
And now, XDA user Drayvin has pulled some APK files from the i897, including "MSpot radio", which, when installed, goes into the menu as a 10 minute trial of At&t Radio. According to him, the phone is coming out in July, but he didn't provide any information on how he got his hands on one.