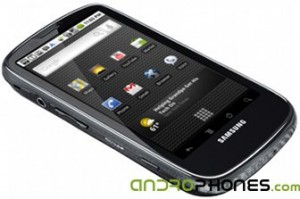 Androphones has it from several sources that Samsung will be launching a new Snapdragon powered Android device. Judging from the likely specifications, this will surely have enough rocket power to boost you to whatever galaxy you want to go to.
– 1 GHz Snapdragon
– 3.7 inch AMOLED touchscreen
– 5 MP camera
– 32 GB internal memory
– Android 2.1
– 3.5 mm jack
– and of course all the other goodies that make a decent smartphone, like GPS, WiFi and such.
The expected release date is sometime in the 2nd Quarter of 2010, but they advise us to look towards the MWC happening next month in Barcelona for an official revealing.
Source- Androphones via TomsHardware