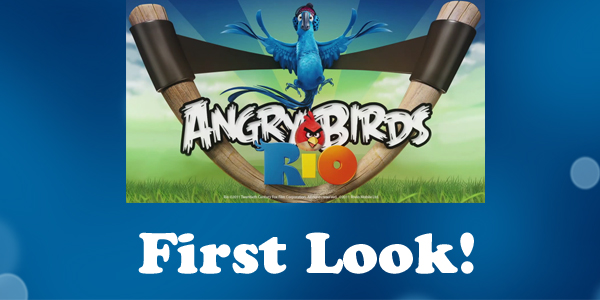 Hello again PPCGeeks! This is Oridus bringing you the first look of Angry Birds: Rio. This installment of Angry Birds has been a highly anticipated addition to the super popular game series for iPhone (and pads and pods and such) and Android devices. This version is an exclusive version to Amazon's App store that they attempted to launch this morning, but quickly removed it, therefore stopping most people from getting their paws on a copy of Angry Birds Rio. As always though, there's someone who discovers the magic quickly enough and has extracted the APK for us, and has it posted on XDA Developers.  I was able to get my hands on a copy as well and installed it on my HTC Inspire 4g, and did a little first look video. So here you are with your first glance at Angry Birds: Rio.
[Update] Since Amazon was only offering the game free for one day, we have removed the link to the apk. We hope that everybody's as excited about the game as we are, and can't wait till Amazon can get the app store up and running again!
http://www.youtube.com/watch?v=9O96zBwpYGc
© 2011, Oridus. All rights reserved.