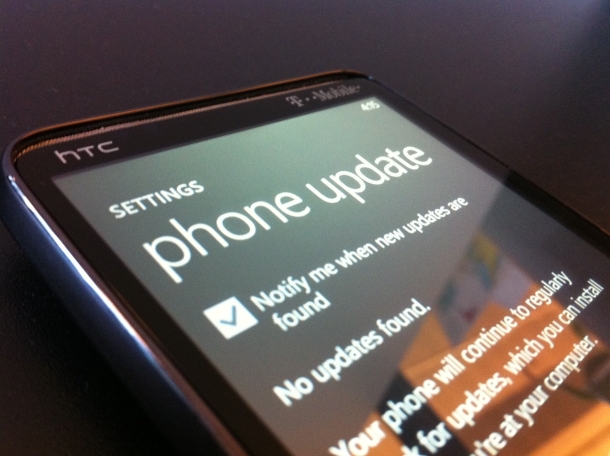 You may already know the Web-famous Windows watcher Paul Thurrott and if not well now you've heard of him. He has just come forward with several new details surrounding the upcoming updates for Microsoft's mobile platform. Keep reading to find out more!
According to Thurrott, two major updates are coming this year. The first, "NoDo" (possibly short for "No Donuts", will find its way to end users some time in early February. He also goes on to tell us some features to be found in NoDo are the "copy and paste functional addition, support for the Qualcomm 7×30 smart phone chipset, a CDMA location stack and a number of software fixes."
Thurrott also mentioned that later in the year, WP7 users will see another update currently called "Mango" internally (we've all heard about this one), which will apparently bring "Internet Explorer 9 with with the Trident 5 rendering engine, HTML 5 and Silverlight, and gesture support." Possibly new updates in Mango such as more entertainment features, we will see.
Was this what you expected to hear after all the rumors about the updates coming? I think this breakdown is much easier to understand. Now let me know what you think about it.
Source: WindowsPhoneSecrets and BGR
Image: CNET