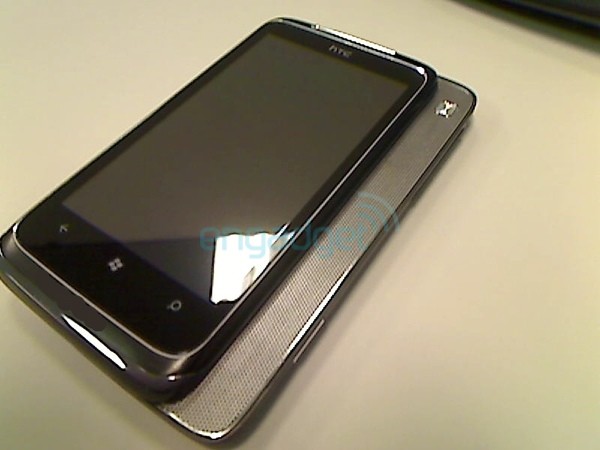 The folks over at Engadget have leaked another Windows Phone 7 device, this time from HTC and heading to At&t. Its the HTC T8788. While its a slider phone, it slides open to reveal a speaker, not the usual keyboard. Like the Evo, this one also features a kickstand in back, making it great for a multimedia experience.
This is one slick looking phone, but hopefully there's still a speaker around back. I'm not sure if I would want to be sliding it open every time I wanted to use a speaker.
Source: Engadget
© 2010, mindfrost82. All rights reserved.