Mobile World Congress 2012 introduced a host of new phones to come out this year.  In this first phone roundup installment, check out the phones below to get a quick rundown of what you can expect to come out this year.!  Which one(s) are you getting?
First we have the Nokia PureView808.  This phone packs an insane 41 Mega-Pixel Camera.  It basically captures image data from seven adjacent pixels and combines it into one, which results in 5 MP stills with apparently awesome detail.  Video recording is up to 1080p @ 30 fps.  The phone runs a single-core 1.3 GHz processor with 512 MB or RAM and although you might expect it to run Windows Phone 7, it actually runs Symbian Belle.  It packs a 4″ Gorilla Glass display with 640 x 360 and also has NFC.  Look for it around May of this year.
The LG Optimus Vu is LG's answer to the Samsung Galaxy Note, designed for those of us who appreciate a big screen.  This phone boasts a 4:3 IPS 5″ 1024 x 768 with a 1.5 GHz dual-core processor and 1GB or RAM.  It comes with 32GB internal storage, an 8MP camera and is powered by Android 2.3.6.  As you can see, this device looks different than the Samsung Galaxy Note, although it has the "big screen" concept.  It also comes with a stylus, but this one does not fit into the actual phone and is a bit bigger.  Look for an LTE version of this device in the U.S. later this year!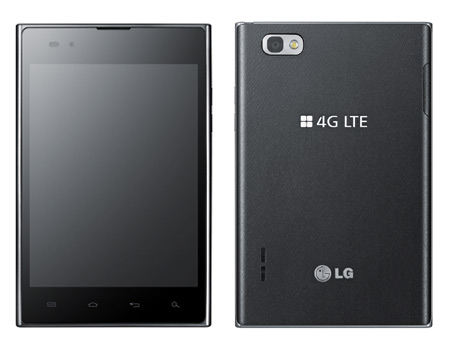 The latest installment from Sony, the Experia S, packs a 1.5GHZ dual-core Snapdragon CPU with 1GB RAM.  It runs on a 4.3″ 1280 x 720 screen.  This phone features a 12MP camera which records in 1080p at 30FPS.  It ships with Android 2.3 but, like all these new phones, promises an ICS update.  Look for it any day now!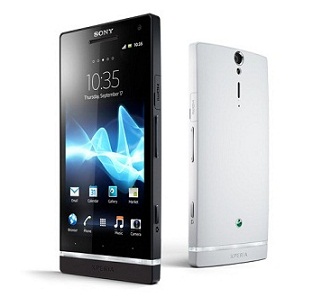 One of the most anticipated phones coming out is the HTC One.  This phone is coming in various flavors.  The One X packs a Tegra 3 quad-core 1.5HZ cpu (the AT&T version has a dual-core Snapdragon S4) with 1GB RAM.  It has a 4.7″ 720p Super LCD display showcasing Sense 4.0 over ICS, which seems pretty scaled back from previous Sense installments.  This phone looks to be a flagship device for HTC akin to the Samsung Galaxy S series and it competes heavily with the Galaxy S3 this year.  The One S is of the same ilk in a more mid-range level.  It still packs a decent punch though, with a 4.3″ qHD Super AMOLED display, the same 8MP camera the X sports, and a dual-core 1.5GHz Snapdragon S4 processor.  Look for both phones later this year!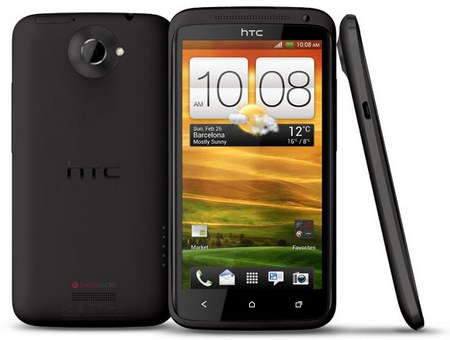 LG shows off it's latest installment in the Optimus series with the 4X HD.  It packs a Tegra 3 quad-core 1.5GHZ cpu with an 8MP Camera and a large 4.7″ IPS display over a 720p resolution.  The form factor looks to be pretty aesthetic with a very thin design and short length and LG is trying to stay on top of the game with the very latest hardware, although it sadly doesn't have 4G capability.  LG also ships the phone with a skinned version of Android 4 ICS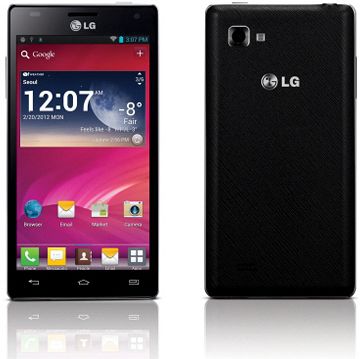 The ASUS Padfone brings a whole new concept in phones.  This phone, which runs a dual-core 1.5GHz snapdragon S4 over a 4.3″ Super AMOLED qHD display powered by Android 4 ICS,  is actually designed to be slipped into an accompanying 10″ tablet.  The tablet interacts with the phone and charges it, and the keyboard accessory also has a battery that charges both the tablet and the phone.  Look for this phone in the near future and we'll see how this tablet/phone transformer does out in the market.  The concept certainly is intriguing.
Stay tuned for more devices roundup where we'll feature more upcoming phones with amazing specs and different form factors!