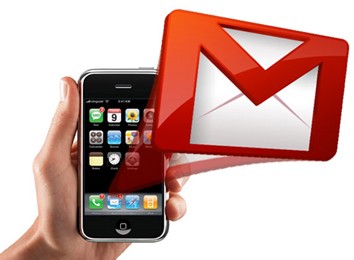 I've had the iPhone for a few months now, after using Windows Mobile, Blackberry, Symbian, Windows Phone 7, and Android. Android obviously had excellent integration with Google's services such as GMail and Google Talk. The transition to the iPhone took a little time, but I've gotten a lot of things to work pretty good. One thing I noticed the other day was when I would supposedly delete my emails from my phone, they weren't going into Trash in GMail, instead, they were going into All Mail.
There are a few ways you can setup GMail on the iPhone. You can use the IMAP way, which will basically just give you email, no contacts. You can also set it up as an Exchange account, which will let you sync your email, contacts, and calendars. Here is Google's walkthrough on how to set it up via Exchange.
Now, if you have multiple calendars in GMail that you want to sync, you can visit m.google.com/sync using Safari on your phone, login with your account, then click on your iPhone. You should have a list of your calendars that you can check to sync to your phone.
Now to the point of this article. If you want to actually delete items (move them to trash) instead of archiving them (move them to All Mail), there's another check box on this screen that says "Enable 'Delete Email As Trash' for this device". Check that box and scroll down to save.
Voilà! You're good to go now!