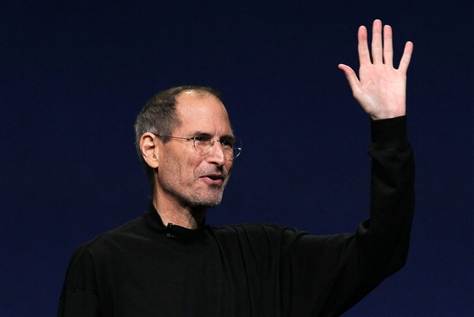 In my years of writing I have yet to see a day that makes me go WOW! Did that just happen. But today while opening the Internet became reality.
Steve Jobs effective immediately is no longer CEO. He resigned today for unknown reasons, although with his medical situations of late it would appear that that may be the primary reason. With a personal letter to Apple Board asking to execute the succession plan and announce Tim Cook as CEO.  They quickly voted him Chairman of the Board, however, so he can still help direct how the company operates without the heavy burden and long hours of being CEO.
Click here for the new brief from MSN.
Here is the resignation letter he gave to the board:
To the Apple Board of Directors and the Apple Community:

I have always said if there ever came a day when I could no longer meet my duties and expectations as Apple's CEO, I would be the first to let you know. Unfortunately, that day has come.

I hereby resign as CEO of Apple. I would like to serve, if the Board sees fit, as Chairman of the Board, director and Apple employee.

As far as my successor goes, I strongly recommend that we execute our succession plan and name Tim Cook as CEO of Apple.

I believe Apple's brightest and most innovative days are ahead of it. And I look forward to watching and contributing to its success in a new role.

I have made some of the best friends of my life at Apple, and I thank you all for the many years of being able to work alongside you.

Steve
How do you think this will help or hurt the company? Do you think this will impact their idea's marketing and overall devices? Let me know below PPCGeeks.
[UPDATE]
Tim Cook (new CEO of Apple) has released the following email to Apple employees assuring them that nothing is going to chage:
"Team:
I am looking forward to the amazing opportunity of serving as CEO of the most innovative company in the world. Joining Apple was the best decision I've ever made and it's been the privilege of a lifetime to work for Apple and Steve for over 13 years. I share Steve's optimism for Apple's bright future.
Steve has been an incredible leader and mentor to me, as well as to the entire executive team and our amazing employees. We are really looking forward to Steve's ongoing guidance and inspiration as our Chairman.
I want you to be confident that Apple is not going to change. I cherish and celebrate Apple's unique principles and values. Steve built a company and culture that is unlike any other in the world and we are going to stay true to that—it is in our DNA. We are going to continue to make the best products in the world that delight our customers and make our employees incredibly proud of what they do.
I love Apple and I am looking forward to diving into my new role. All of the incredible support from the Board, the executive team and many of you has been inspiring. I am confident our best years lie ahead of us and that together we will continue to make Apple the magical place that it is.
Tim"