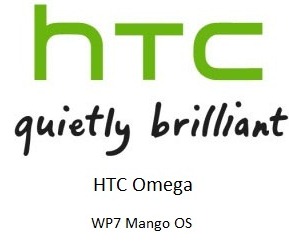 Another Day – Another Leak – Another Grain of Salt… Yup, you got to love this time of year – see it is when all the rumors, leaks, and well future devices get set out in the wild for us to drool over and wish we had right now. Well today is no different. We have today the HTC Omega, a Windows Phone 7.1 (Mango Flavored) device, it even comes with specs!
This device will be the next version of the HTC Mozart (or AT&T Surround for us USA folks)… Check out the specs below, I think it is a nice bump from what the Surround was, but I think they could do better…like 32GB Storage…
HTC Omega
3.8-inch 800×480 SLCD touchscreen
1.5 GHz single-core Qualcomm processor
512 MB of RAM
8 MP autofocus camera with LED flash and 720p HD video recording
16 GB of onboard storage space,
Bluetooth 2.1
GPS
Wi-Fi 802.11n
FM radio
3.5 mm headset jack
quad-band GSM connectivity, dual-band (900, 2100) 7.2 Mbps HSDPA and 2 Mbps HSUPA
Sadly that is all we know right now…But we are sure we will see more of this phone in the wild, with even pictures and blurry photos in time…You know how these "leaks" happen first we get text, then blurry pictures, followed by some guy that sneaked it out and got caught at a bar (pun on iPhone 4 launch)…
So what does this device mean to you PPCG Windows Phone 7 lovers (and users)? Does this make you drool to replace the HTC Mozart or even make a switch to Windows Phone 7 if you are an Android user? Tell me below!