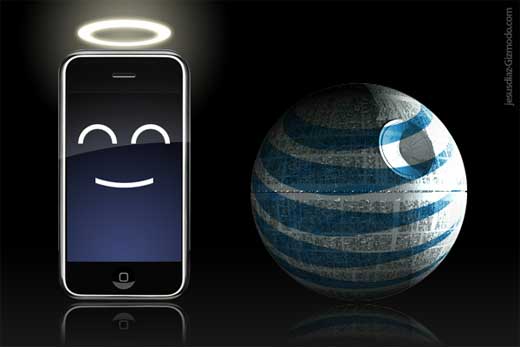 Have you ever broken your iPhone and wished you had insurance to help cover the cost of the replacement? Well today may be your lucky day. AT&T has updated their insurance and guess what?!? It now covers the iPhone – any model, old and new… One problem though – you have to be within 30 days of your original purchase date to get insurance.
From AT&T's website –
*Please Note: AT&T Mobile Insurance Update: Effective July 17, 2011, the Apple iPhone (all models) will be eligible for coverage with the AT&T Mobile Insurance program (formerly Wireless Phone Insurance). Enrollment restrictions apply. Customers can only enroll within 30 days of a new activation or upgrade, prior activations or upgrades outside of 30 days are not eligible.
The insurance follows their other smart phone insurance for 50/100 deductible and insurance covers, lost, broken, stolen, and electrical issues. It does cost $5 a month on top of your plan…This is the standard insurance that Asurion provides it sounds.
So how does this make you iPhone users feel? Are you willing to spend the money to get a little (or lot) piece of mind if you break your device? Tell us below – I do know some of my friends are very happy this is offered, but that is only because they have broken a few phones in their lifetime…
Source: AT&T