Following in the footsteps of Pocket Legends's previous success, Spacetime Studios is preparing to release Star Legends: The Blackstar Chronicles as an iOS, Android, and eventually as a PC title with similar features but a different theme. A limited beta of the upcoming MMORPG from Spacetime Studios will be arriving exclusively in the Verizon V Cast Market very soon. It's not clear why Verizon got the exclusive on this, but the obvious guess would be their LTE market size and the fact that they have both the iPhone and many Android handsets. Unfortunately iOS players, you won't be able to join in on the fun until it's out of beta, due to Apple not supporting limited releases.
For those of you who aren't on Verizon, Spacetime Studios will be giving away some beta keys through select gaming sites by way of contests and giveaways. So you will still have a chance to win a beta key and get in on the action.
The developer promises frequent updates just like with Pocket Legends, where approximately once a month the game will receive new campaigns, level cap raises, and other sorts of in-game updates. The iOS and Android versions should both be in full swing in July. With a PC version as well, which will make The Blackstar Chronicles the first PC MMO to share servers with iOS and Android players all at the same time, or at all for that matter.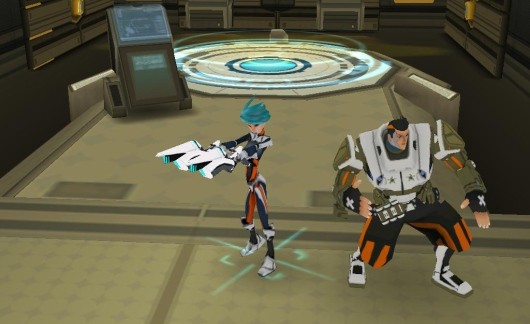 The team behind Spacetime was employed by NCSoft (Lineage, City of Heroes) in 2005, to work on PC game projects including Star Legends: The Blackstar Chronicles.
Unfortunately, Blackstar never saw the light of day, due to NCSoft's apparent lack of interest in a sci-fi based game. Spacetime Studios eventually spun off as an independent company and released Pocket Legends for iOS and Android platforms last year. The title now boasts nearly 4.5 million combined downloads to date, and the company still continues pumping out updates every few days.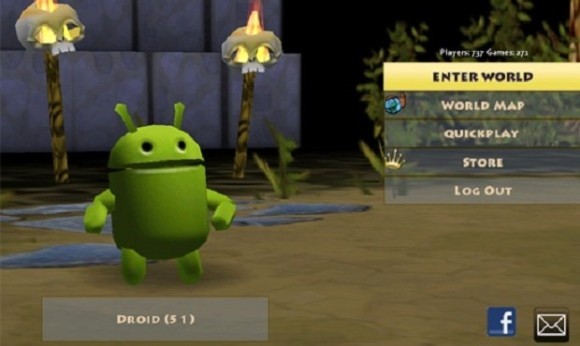 If you think you wanna get in the game, start thinking of that username you want, users are already trying to reserve theirs now.
Are you interested in checking out the Beta? Sound like your kind of game?
Want more info and screenshots, check out Massively's interview from E3 with the team behind the game.
Let me know what you think of this multi-OS MMORPG in the comments below.
source: droidgamer, massively
Developer's Site: Spacetime Studios