Verizon HTC Thunderbolt owners have been frustrated about random reboots, battery life, and GPS lock times, along with other issues, since release. The first update cured some of these issues, but some still remain. Well there are now some new signs pointing to an update for June 30th and with Gingerbread in tow. At least that's what these new leaked images show us.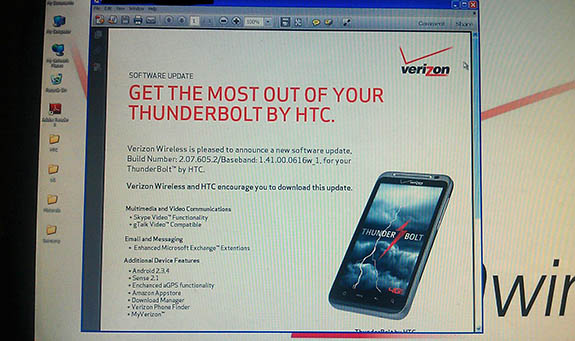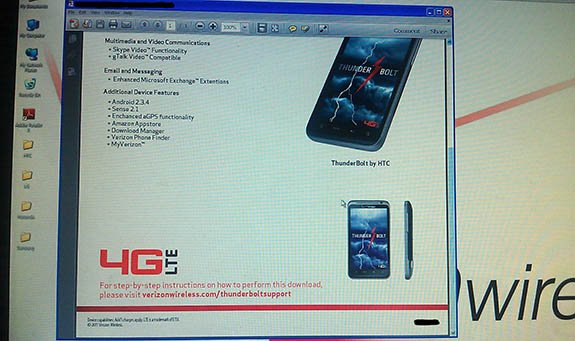 We know that a fix was is in the works, and it was supposed to come during the second half of June. However, we hadn't heard any other info about the OTA update, except that MR2 was rumored to have been delayed a bit longer, as has been the case with most every announcement surrounding this device, since we first heard about it.
Well, It seems that this is not just a maintenance release, as has been expected. The leaked document shows some impressive additions to the upcoming update, including features like:
• Android 2.3.4 Gingerbread
• pre-installed Amazon Appstore
• Skype video functionality
• gTalk video compatibility (which comes default with Android 2.3.4)
So it would appear we have quite an impressive update to look forward to.
Not only do we now have more details, but we have a date to expect it.
So if things stay on schedule, we should be expecting to have access to this update as of June 30th.
What are your thoughts on this update?
Is this a believable document and release date?
Are you excited to officially be getting Gingerbread for your HTC Thunderbolt?
source: androidandme