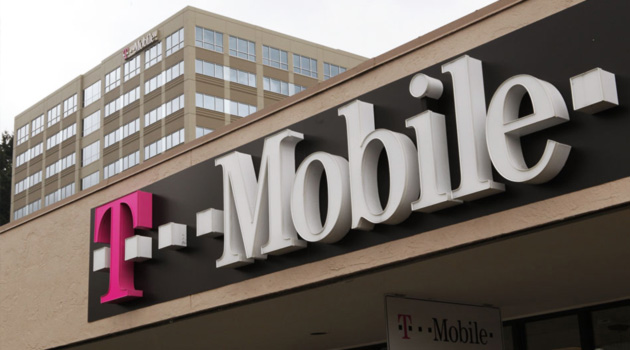 According to a report from T- Mobile, they will be expanding their 4G HSPA+ network to 47 new cities across the US. This brings the list of current markets to 102 after they added 50 more markets back in May. That's a fairly impressive number and to deploy that many more at one time, seems like a lot. It appears like T-Mobile really wants to be the GSM contender that keeps up with Verizon's latest efforts to supply the nation with global 4G coverage.
The fact that their new HSPA+ markets are capable of 42Mbps, it seems a shame that the only device capable of using that speed so far, is the Rocket 3.0. But we have all seen the goodies that are coming down the pipes for T-Mobile, in the not too distant future.
Thinking further, maybe Verizon could actually learn a little here and see the other angle in which a company can approach a nationwide upgrade. Maybe having the network in place and ready, and then releasing the devices, isn't such a bad way to go after all. I know it's discouraging for me to own a 4G device, and live where it isn't available yet. Good thing I make trips to the city and airports enough to make some use of it.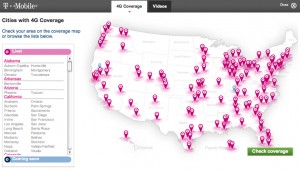 Anyhow, here is the list of cities being added:
• Akron, Ohio
• Albuquerque, N.M
• Allentown-Bethlehem, Penn
• Brownsville, Texas
• Cape Coral, Fla
• Canton, Ohio
• Charleston-North Charleston, S.C
• Cleveland, Ohio
• Colorado Springs, Colo
• Columbia, S.C
• Columbus, Ohio
• Corpus Christi, Texas
• Fayetteville, N.C
• Florence, S.C
• Fresno, Calif
• Harrisburg-Carlisle, Penn
• Hickory-Lenoir-Morgantown, N.C
• Killeen, Texas
• Lakeland, Fla
• Lancaster, Penn
• Las Cruces, N.M
• Madera, Calif
• McAllen, Texas
• Merced, Calif
• Myrtle Beach-Conway-North Myrtle Beach, S.C
• Napa, Calif
• Palm Bay, Fla
• Palm Coast, Fla
• Panama City, Fla
• Pueblo, Colo
• Reading, Penn
• Riverside-San Bernardino-Ontario, Calif
• Sacramento-Arden-Arcade-Roseville, Calif
• Salt Lake City, Utah
• San Antonio, Texas
• San Diego-Carlsbad-San Marcos, Calif
• Santa Barbara-Santa Maria-Goleta, Calif
• Santa Fe, N.M
• Sarasota, Fla
• Scranton-Wilkes-Barre, Penn
• Sebastian, Fla
• State College, Penn
• Virginia Beach-Norfolk-Newport News, Va
• Wilmington, N.C
• Visalia-Porterville, Calif
• Waco, Texas
• York-Hanover, Penn
***UPDATE
Apparently the carrier issued an erroneous statement that it would be launching dual-carrier HSPA+ in 47 markets, and later issued a correction stating the expansion would only cover 41 new markets.
T-Mobile decided to delay the launch of dual-carrier HSPA+ in Pennsylvania, which was the cause for the change in number of markets being deployed.
Six markets in the state, Allentown-Bethlehem, Harrisburg-Carlisle, Lancaster, Scranton-Wilkes-Barre, State College and York-Hanover, were dropped from T-Mobile's first list of dual-carrier HSPA+ markets set to go live today. The only city from the state that remains on the list is Reading, Penn.
This brings the total number of markets launched to 96, not 102 as previously stated.
Just wanted to bring you up to date on the changes.
Is your city on the map?
Will they remain a threat to Big Red?
What do you think?
source: tmonews