Like to dig deep into your mobile devices settings to find the unknown? Are you the type that looks for those secret menus we aren't supposed to find? Well it appears that an anonymous Sprint user has discovered some newly listed Sprint devices by doing so.
On Sprint handhelds, there is a Sprint ID app, which contains a menu for downloading the Sprint Employee Pack for Sprint ID. The employee ID packs were announced to employees in the retail playbook a few weeks ago. They contain links to sales tips and facts about devices. Before it will allow you to download this pack, you are prompted to specify which device you have. Well it appears that there are currently a few new names in this list.
• LG Optimus B
• LG Q
• Samsung Chief
• Motorola Sunfire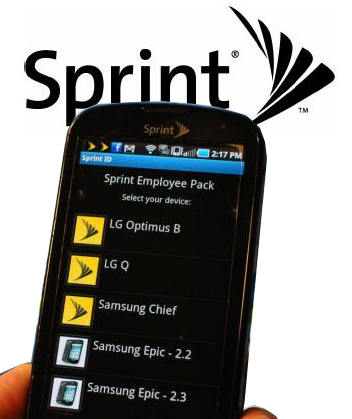 Image courtesy of androidcentral
Per the roadmap leak:
o LG Q – is the Optimus Slider/Gelato Q
o Samsung Chief – is the SPHD600BKS, sometimes referred to as the Within, Galaxy S2, Conquer, etc…
o Optimus B – Don't know, but I'm thinking it's the Optimus Black
o Moto Sunfire – Probably the new Photon 4G
o Epic 2.3 seen in the image – is likely the Gingerbread update coming very soon.
source: androidcentral