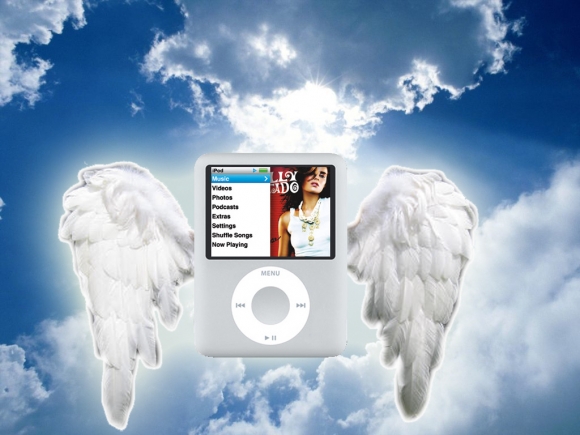 The exact nature of iCloud is currently unknown, but I'm betting we will see a significant refresh of MobileMe with new backup and other features right to the cloud. That's also expected to include is an online media cloud service which will mirrior local stores of music and allow them to be accessed while on the move…
Now with the iCloud being announce one could suspect that iOS5 and OS X Lion has to be shown as well. Well you are correct – and the big guy himself Steve Jobs will be at the launch event to be the keynote speaker. iOS5 should bring a whole new set of widgets, and a revamp of the current notifications system, one of the more frequent points of complaints of the iPhone and iPad users. OS X Lion has ben well-previewed too…
Let me be straight – this is very nice for Apple to start looking into the cloud services, and all that, but my wonder is if it is a day late dollar short. Google has Google Music beta going on, Microsoft has Zune, and Amazon has it's own service…How will Apple make their appeal more than the others. Yes I know it is all about Apple and hundreds of millions of Apple products are out but will it convince you to switch to Apple products? Tell me Geeker's below – what does this mean to you, your friends, and family.
Press Release:
Apple to Unveil Next Generation Software at Keynote Address on Monday, June 6
CUPERTINO, California—May 31, 2011—Apple® CEO Steve Jobs and a team of Apple executives will kick off the company's annual Worldwide Developers Conference (WWDC) with a keynote address on Monday, June 6 at 10:00 a.m. At the keynote, Apple will unveil its next generation software – Lion, the eighth major release of Mac OS® X; iOS 5, the next version of Apple's advanced mobile operating system which powers the iPad®, iPhone® and iPod touch®; and iCloud®, Apple's upcoming cloud services offering.
WWDC will feature more than 100 technical sessions presented by Apple engineers. Mac® developers will see and learn how to develop world-class Mac OS X Lion applications using its latest technologies and capabilities. Mobile developers will be able to explore the latest innovations and capabilities of iOS and learn how to greatly enhance the functionality, performance and design of their apps. All developers can bring their code to the labs and work with Apple engineers.
For more details, visit the Apple Worldwide Developers Conference 2011 website at developer.apple.com/wwdc.
Apple designs Macs, the best personal computers in the world, along with OS X, iLife, iWork and professional software. Apple leads the digital music revolution with its iPods and iTunes online store. Apple has reinvented the mobile phone with its revolutionary iPhone and App Store, and has recently introduced iPad 2 which is defining the future of mobile media and computing devices.
source: SlasherGear