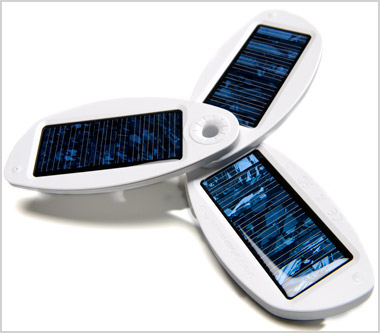 Hey Geekers! Have you ever been outdoors with the need to charge a cellphone or any type of electronic device without an outlet anywhere in sight? Well, the portable Solio Battery Pack & Solar Charger may be right for you. The compact unit is capable of charging a variety of different devices ranging from cellphones to digital cameras. The connectors included with the package are:
Micro-USB
Mini-USB
LG3
Female USB
Sony Ericsson
Samsung3
Nokia
The Solio website also has more connectors available if the one you're looking for is not included.
I'm working on a review for the device, but the midwest snow is not allowing for enough sun, so i've done an unboxing for you to get an idea for it. Enjoy.