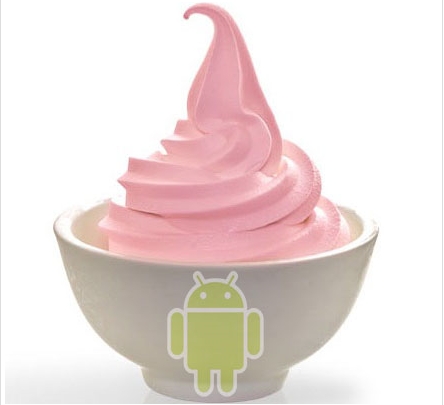 Cupcake. Donut. Eclair. Froyo- wait what? Yes Froyo, short for Frozen Yogurt, is the codename of the  next update for Android OS, which will be based on Linux Kernel 2.6.32. This tasty update was mentioned in the Developers Guide Sprint released for the HTC EVO a few quaint days ago. The interesting tidbit in the Guide is this following quote-
The Android Éclair release does not include the support for 4G radios like WiMax.  Sprint is actively working with the Android team to support WiMax in the Android platform level.  The below APIs will be used for Sprint 4G device until the official Android release includes 4G support.
From the looks of things, Sprint will be the first carrier to be using the Froyo update unless the EVO is initially released without 4G support. With this tasty update, the EVO just gets better and better. Now the wait is on for a release date and pricing plans.
Source- Pocketnow.com
Image Credit- leakdroid.net