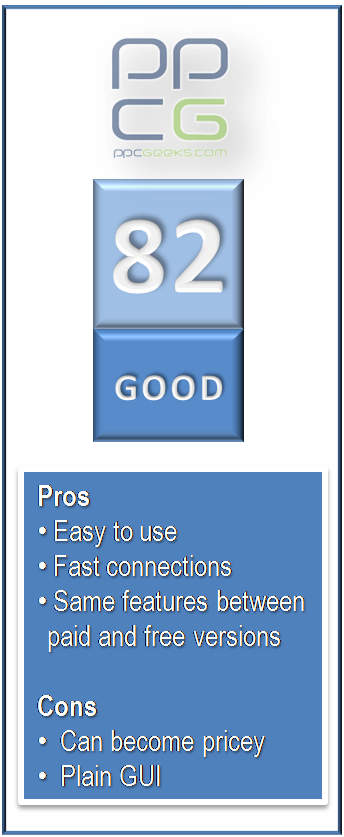 Have you ever been in a situation where you need to leave a voicemail message for somebody and you just do not want to deal with that person? If you have, then I recommend using SlyDial, a multi-platform application/service that allows you to connect straight to a person's voicemail.
There are two ways you can access Sly Dial. The first, which is free* but ad-supported, is by calling 1-267-SLY-DIAL (267-759-3425). A short ad will play once you are connected and then it will ask for you to input your victim's contact's phone number, after which it will connect your call. I tried it several times and every time it worked, connecting me to the voicemail prompt quickly.
The second way you can access the service is through the SlyDial Application. They currently have apps that work on the iPhone, Blackberry, and Windows Mobile.
I was able to review the Windows Mobile version of this app. There are two versions for Windows Mobile: Touchscreen and Standard (non-touchscreen). Both are compatible with Windows Mobile  5 and 6. I have received confirmation from MobileSphere that the  SlyDial application is also compatible with WM 6.5.
After installing the .CAB, I opened the application up. Minimalistic interfaces that get the job done without clutter are something I really enjoy, and this one is simple and easy to use. To note, I am using this application on my Touch Pro2 and, as you can see in the image, the words are readable, but blurry. I hope that they release an update that make viewing on a variety of screen resolutions clearer.
SlyDial worked flawlessly, as I was able to connect directly to my contact's voicemail when selected from the contact list in the application. In all, it took 10-15 seconds to go from the contact list to the voicemail prompt. Of course, results will vary if you are in a poor coverage area.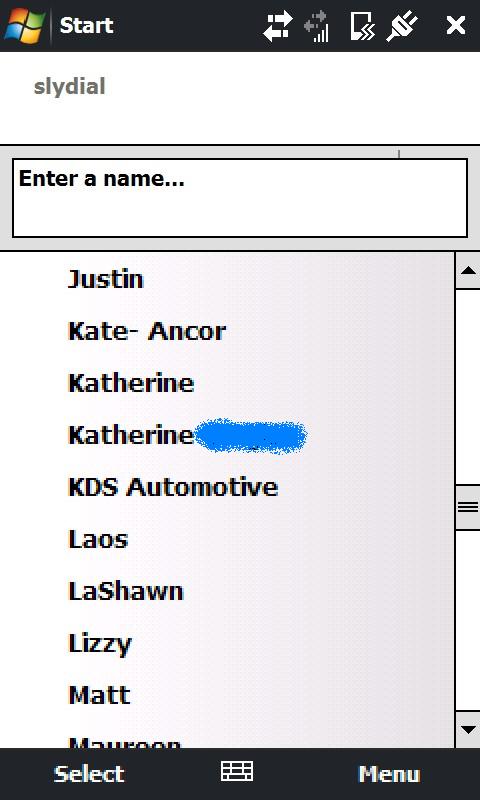 SlyDial will work in the U.S. for most carriers, but it will not connect to someone who has a prepaid mobile phone (Virgin Mobile, TracFone, etc.), does not have voicemail on his/her phone (like Zach Morris), their voicemail is full, or if they have a third-party voicemail service (e.g. Google Voice, Youmail).
While this application is not freeware, the service itself is free. Is SlyDial worth purchasing? Personally, I would say yes because I have difficulty remembering numbers  which complicates dialing in. For others, the call-to service may suit them just fine. So readers, what do you think of this application?