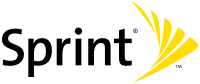 It remains a very distinct possibility that Sprint will make the jump to LTE. Sprint issued an RFP exploring the migration to LTE, then announced a multi-billion dollar network overhaul that could easily pave the way for such transition. We've also heard it from more than one employee over the last six months that Sprint absolutely will be building an LTE Network despite executive protestations. No this should come to no surprise as we here at PPCGeeks reported the network overhaul and the fact that Clearwire has been doing LTE testing and has shown speeds of 90 mb/s burst. Of course this news was before the leaked news that Clearwire will be going wholesale, though Clearwire too has made hints they could shift to LTE – for survival reasons. Whatever the outcome, Sprint may say they'll be making their intention clean sometime over the next 4 to 6 month time frame.
"Our 4G strategy is WiMAX, full stop!" – Dan Hesse, November 2010.
Over the next 4 to 6 months Spring Nextel (NYSE:S) will study and evaluate the rate which its customers migrate from the EV-DO to mobile WiMAX and calculate the best way to use its existing spectrum before it decides whether or not to deploy LTE. Sprint currently runs an EV-DO network in the 1900 MHz PCS band, and has a wholesale deal with Clearwire to use WiMAX in the 2.5 GHz band. Sprint also runs the iDEN network in the 800 MHz range, and we all know Sprint has said that it will begin to phase out the iDEN network in 2013.
It's interesting that we went from Dan Hesse insistent that WiMAX was absolutely Sprint's path in November, to a Sprint executive telling us they're seriously considering the LTE shift just three months later.
Hmmmm could Verizon/AT&T LTE/voLTE be scarring big yellow into rethinking it's plan? Tell us in the comments below Geeks, what is it that is making Sprint look into LTE, and what do you think it means for us SPrint users that have EVo, Epics and Evo Shifts? What is the future of Sprint? Let your comments be heard.
Source: DSLreports.com