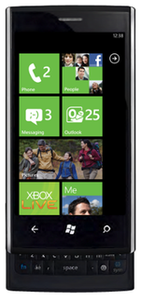 While we don't have an visual confirmation of this, lets just say it makes sense. We're getting a report that the Dell Venue Pro is already shipping with the NoDo update on board, ready for some copy-n-paste action—at least in India (did I just burst your bubble?)
Reader Vinod writes to tell us: "My friend just picked up a new Dell Pro in India, and it has the NoDo (copy-paste) update already applied! The moment I saw the copy icon appearing on his phone, I yelled and started trying it out! Works exactly as advertised and in the emulator."
Like we said, it makes sense. Just like how that leaked Sprint 7 Pro Finalized ROM has now been confirmed to have NoDo on board, we can expect some devices rolling off the factory floors to have the update already applied. OEMs have been working with the update for a few months already, all we know is we're getting darn close! (Interesting enough, we[source writer] tried every single WP7 device on display at Mobile World Congress, not one had the update applied – looks like Microsoft didn't let anyone slip it in there.).
So with this exiting news PPCGeekers – can you let us know if you start to see the NoDo update on Windows Phone 7 devices? Let us know in the comments below – if not we should hopfully start seeing the updates soon here in the USA. Maybe just maybe we can get a little NoDo loving in new phones that are on their way our the door as we speak!.
Source: WPCentral.com
© 2011, JasonFieldz. All rights reserved.