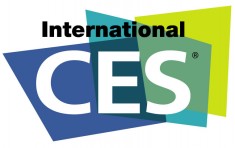 We have more interesting findings that have taken place at this years International CES show.Yesterday we updated you with the most interesting topics that we could find so far and today were back to share more.
1) Slacker Radio Unveils New On-Demand Streaming Plan
At CES, Slacker Radio announced a new (paid) on-demand streaming plan, the Slacker Premium Radio plan which will not be available until later this month. Slacker Premium Radio will be for webOS, iPad, iPhone, Android and Blackberry featuring on-demand access to the entire Slacker library, top charts, station playlists, etc.
2) Rhapsody To Bring Exclusive Music Experience To Verizon Wireless 4G LTE Customers
Rhapsody today announced that an enhanced version of its award-winning premium, on-demand subscription music service will soon be available on select 4G smartphones. The app features high bitrate 192 AAC kbps and faster downloads – 10 songs in about 30 seconds. The app also includes Rhapsody TV, which comes with Rhapsody Originals, concerts produced by Rhapsody, and interviews with artists such as Taylor Swift, Lady Gaga and My Chemical Romance.
3) RIM details Blackberry "Super Phone" Plans
RIM CEO, Mike Lazaridis confirmed plans for QNX-powered BlackBerry "super phones" in an interview at CES today. Lazaridis told PCMag that the phones are coming, that they'll be based on dual-core processors with RIM's new QNX OS. Also spoken of was that the interface will look a lot like a shrunken-down PlayBook tablet.
What's good about this is that this means developers could essentially end up with three possible ways to code for the PlayBook. Maybe in the future they could use an existing Java app (when that support becomes available), write apps in Adobe Air or write native apps for the tablet using OpenGL. Cool stuff eh?
4) Netflix Android application appeared on the LG Revolution
Unwired View has recently posted a video from CES of the Netflix app as being pre-installed on the LG Revolution. Because the signal inside the convention center wasn't very strong you won't be able to view the application in action. This is just proof that it's there. See the video below for yourself. Get a very good review of the LG Revolution while you watch!
5) Samsung Plans Dual-Core Phones, New Tablets in Feb.
Samsung introduced a range of 4G tablets, smartphones and hotspots at CES but even the company realizes they still lack a tablet running Android 3.0 as well as phones and tablets with dual-core processors, which we're seeing from Motorola, LG and others.
One tablet is the Samsung Sliding 7 Series with a 10.1 inch display and a resolution of 1366×768 pixels. The tablet has an Intel Oak Trail platform and Windows 7 Home Premium operating system with "Samsung Touch Launcher." The tablet is equipped with a several ports, including an HDMI in the back, USB 2.0, a 4-in-1 card reader, an SD slot for storage expansion, and a 1.3 Megapixel front-facing camera. Storage capacities are either a 32GB or 64GB SSD. You will see the Samsung Sliding 7 Series Tablet on the market in March starting at $699.
While at CES Samsung let everyone know February will be a big month for Samsung's cell phone business. The company plans to announce both dual-core mobile devices and new tablets at the Mobile World Congress trade show, the president of Samsung's mobile business, JK Shin said at the CES trade show today.
"We will continue to keep our technology leadership this year. In terms of dual-core applications, we already have a program, and next month at Mobile World Congress we will unveil it," Shin said.
Were still keeping our eyes on the hot topics so when we find more we'll be here sharing it with ya! Let us know what you think about what's gone on so far at this years CES tradeshow!
Source: Mashable, Androinica, VZW & PCMag