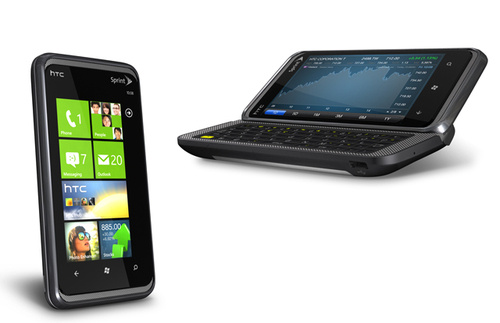 **UPDATE**
This appears to only be for Microsoft Employees that are using Sprint and CDMA networks…
**END OF UPDATE**
So with the HTC 7 Pro recently getting FCC approval, would you be surprised to hear that Sprint would be taking pre-orders on December the 8th?  It seems that the release date is roughly a month after AT&T and T-Mobile started selling their WP7 devices. This comes to no surprise to us here at PPCG, after Sprint was nice and cozy with Microsoft during the Sprint's Developer Conference. Could the WP7 CDMA D-Day be coming sooner than later? Also where is Verizon in all of this? No word at this time when the "official" launch date will be of the CDMA version of WP7, but we will update this as we hear more information!
So if this is the latest and greatest for Sprint users, who will be pre-ordering their new devices on the 8th? I know I sure will be, just because I am liking how Windows Phone 7 is turning out to be so popular.  Let PPCGeeks know what your thoughts and feeling is on this phone.
Sources: WPcentral.com & Twitter (@ms_nerd)
© 2010, JasonFieldz. All rights reserved.