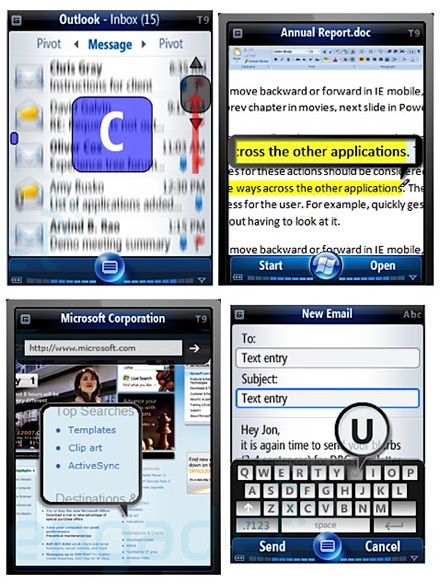 We all remember the leaked images of Windows Mobile 7 (some pictured above) that looked like a glorified Windows Mobile 6/6.5. According to Microsoft MVP Brandon Miniman and some members at XDA, the current Windows Phone 7 interface that we know as MetroUI is only about 18 months old. This would explain why the version displayed at MWC10 wasn't very complete. Apparently, the screenshots were not fake, and were in fact the version of Windows Mobile that was supposed to come after WM6, but the project was scrapped sometime in 2008/2009.
This makes sense because of the time frame of Android and the iPhone, which were both gaining popularity. Microsoft knew they had to come up with something new and innovative instead of just further enhancing their old kernel.
With the announcement of a Windows Phone 7 Starter Edition, could they further enhance WM6.5.5 with the old PhotonUI? Given what we know about the new MetroUI and the images of Photon, which would you prefer? I know there's some lovers and haters of the MetroUI out there, so feel free to voice your opinion.
Source: MoPocket (Thanks to those that sent this in!)