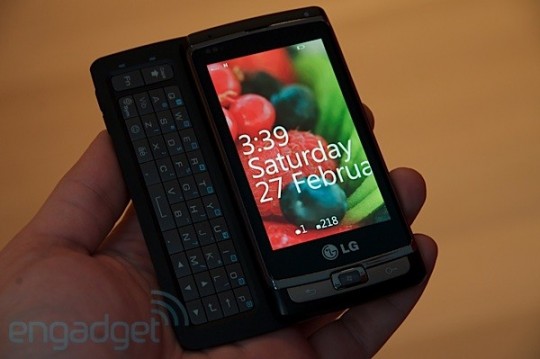 While Microsoft used a basic, unbranded ASUS device to show off Windows Phone 7 at the MWC10, LG was the first manufacturer to show us a pre-production prototype device. Last night, Engadget held a video podcast to spotlight the phone and discuss Windows Phone 7 Series. The specs on this are vague except for the fact that its a slider with a 5MP camera with flash and a 3.5mm headphone jack. LG is also rumored to be releasing their WP7 phones by September 2010.
One of the things that caught our attention was the fact that the device looks like it has a smaller screen compared to the Touch Pro 2 or the HD2, and it has a large bezel around it like earlier 2009 or even late 2008 devices. From the video below, it also looks thinner than the Touch Pro and Touch Pro 2, which is a positive for me.
Source: Slashgear
© 2010, mindfrost82. All rights reserved.