After reviewing the documents, you'll see that Windows Phone 7 Series is capable of multi-tasking. Most developers won't get complete access to native APIs, probably for security reasons. The main developer tools will be Visual Studio and Expression Blend for the XAML UI. Silverlight will also be support, as well as XNA, which is the same programming language used for ZuneHD and X-Box Live games development.
View the documents after the break.
Source: XDA Developers (Post #8)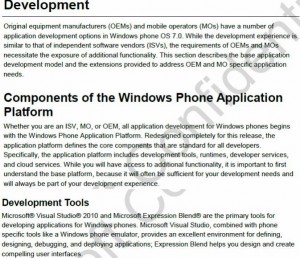 © 2010, mindfrost82. All rights reserved.