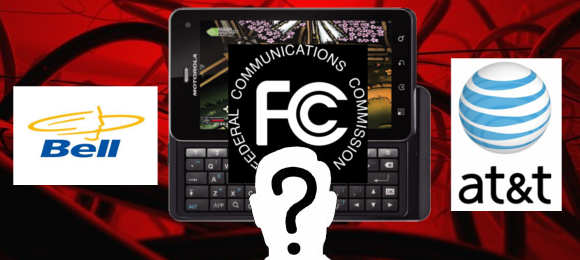 Once again some new FCC papers have us wondering. As a GSM version of the Motorola Droid 3 showed itself to the FCC, with full support for bands used by AT&T and Bell in Canada. I'm sure those of you who have AT&T as their carrier would like to see this phone come their way. However, I would say don't hold your breath though stranger things have happened. There's a better chance this device is the one that was mentioned by Mobile Syrup last week discussing the Motorola XT860 (aka Milestone 3) heading to Bell on August the 14th.
According to FCC reports, the device has:
• 16GB of internal storage
• a 960×540 qHD display
• uses an SNN5885A battery
So it definitely appears to be the GSM Motorola Droid 3. The device, as referred to by its FCC ID IHDT56MF2, supports bands for GSM 850, 1900, and WCDMA bands II and V. AT&T and Bell in Canada both currently use these bands.
Would you like to see this device show up on AT&T's inventory?
Perhaps an unlocked model would do?
What are your thoughts on this latest variant of the Motorola Droid 3?
Let me know in the comment section below.
source: FCC