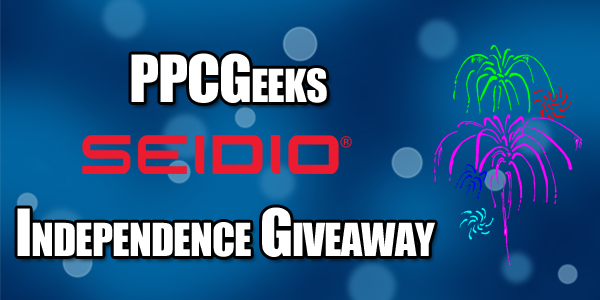 Happy Canada Day Geeks!
Okay okay. So a lot of people are going to be celebrating freedom this week –  North Americans especially. We teamed up with SEIDIO again to offer you guys a little more than a "Happy Fourth of July!" and "Happy Canada Day!" this time around.
You may remember they helped us run our big five-year giveaway back in May, and they're back for more now! We got a iPad2 review coming up for their products, but in the mean time, let's get on with the giveaway!
This is going to be a easy contest! Simply do one of the following options below and you'll be automatically entered to win one of THREE (3) SEIDIO Cases, courtesy of the big guys themselves.
Follow us on Twitter, @PPCGeeksDotCom, and send us something along the lines of"I Want to Win That @SeidioSeidio Case from @PPCGeeksdotcom "
(Yes, Seidio's twitter account is @SeidioSeidio, not @Seidio – but we're counting all votes with @PPCGeeksdotcom even if you get confused – so no worries!)
Go on our Facebook Page and leave a comment like
"I want to win that Seidio Case from PPCGeeks!"
EITHER ONE will earn you a chance to win – do both and you've just doubled your chances! The contest will run until  Thursday, July 7th, 2011.
Happy Holidays Geeks!
(Open to Residents of North America Only – sorry!)