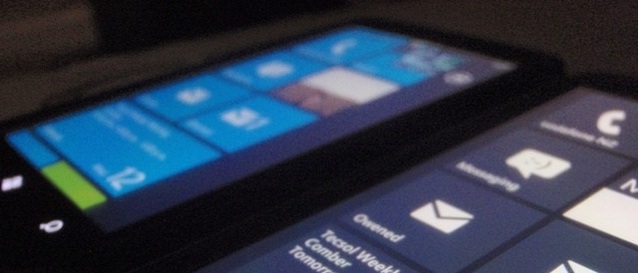 Big changes are coming for Windows Phone 7 users. Microsoft has leaked some of the things that Windows Phone 7 users can expect with the Mango update.
The beta version of Mango was due to release this week, but there has been a delay in the release of the beta version, and finally there is some news on why. It was leaked by an un-named source at Microsoft that there were build issues with the beta versions of Mango. Apparently there was a faulty script that pointed at a Microsoft Corporate share file that would keep phones from working properly outside of the company.
But fear not WP7 users, your Mango updates are coming and there are some pretty sweet features that will be added to your already sweet phones. Some of those features will include…
Several camera enhancements, including the ability to tap the screen and have it focus in on the item you want before snapping that pic.
Phone lock delay – meaning you won't have to enter the pin code every time your pin every time you set the phone down. If you've opened it within the past 15 minutes you're good. But beyond that 15, you'll still have to enter the pin number.
Lastly the "audio stutters" in NoDo and RTM have been resolved
However there is going to be a process for downloading the update. It will be a two part download. You will first have to download a file that will update the Zune software you're phone syncs with. This update will tell the Zune software where to look for the pre-release update. Apparently the only way to update from pre-Mango to the official Mango update will be to revert back to the pre-Mango form and then to perform the updates. It looks like you'll have to preform these updates via your PC.
One final thing, the source leaked that the App Hub would be released within a week of the Mango update. So that will be a big thing to look forward to for WP7 users.
It will be wonderful to see the new updates that come with the Mango updates. Check back with us for more updates on the Mango update for Windows 7 Phone!
Source: Neowin