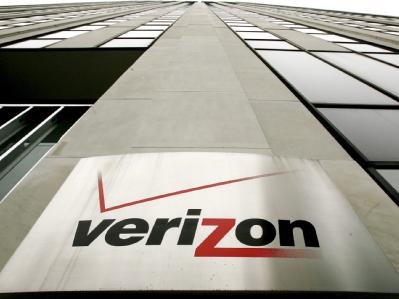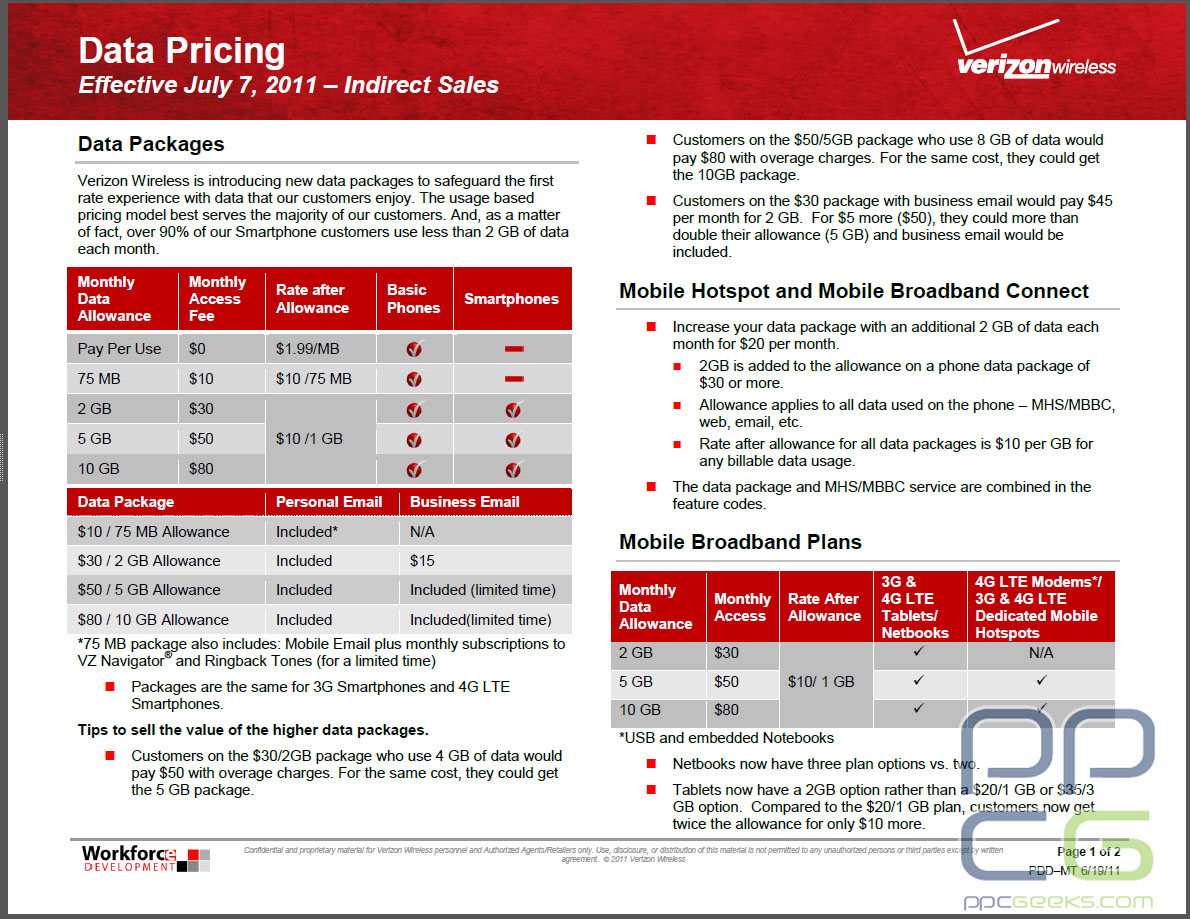 UPDATE: We have a official VZW doc detailing the stats above!
Currently, Verizon Wireless smartphone users with family plans are required to pay $29.99 per line for cellular data. Non-family-plan smartphone customers can purchase unlimited mobile data (with a 5GB allowance) for the same monthly price. That is all about to change when the free hotspot promo ends. Tiered pricing is now set to begin the day after the promotion ends , which is July 7th, for new contract holders. Yes, existing contracts will remain grand-fathered in and not incur any changes until their contract is up for renewal.
Verizon has made it very clear for quite some time now, that the future of its data network is going to be tiered. Late last year, Verizon CEO Ivan Seidenberg told investors that the company would eventually swap its unlimited option with several data plans somewhat similar to AT&T's tiered plans.
When speaking at the Reuters Global Technology Summit, Shammo again mentioned the plan and stated they would start offering data tiers instead of the unlimited plan sometime this summer, but once again at this time, he failed to offer any further details on what those tiers would be or how much they will end up costing.
Still, while this is sad news for Verizon's heavy data users, it may be a positive move for families or even individuals with multiple smartphone or data intensive devices. Verizon CFO Fran Shammo also confirmed that Verizon would try to soften the bad news by stating the company was planning to roll out "family" data plans that could be shared among several devices.
Well the days of tiered data plans is almost here and we now have those details: via droidlife
Data plans:
• 2GB – $30/month
• 5GB – $50/month
• 10GB – $80/month
If you would like to add tethering on to any of those packages, you can purchase 2GB of data at an additional cost of $20 per month.
Data plans w/ tethering:
• 4GB – $50/month
• 7GB – $70/month
• 12GB – $100/month
Overages will be $10 per 1GB.
Tablet data plans will be $30 for 2GB of data, instead of $20 for 1GB of data as it is now.
How does this match up to the competitor?

AT&T's tiers:
• 200MB – $15/month
• 2GB – $25/month
• 4GB – $45/month
Given that many different devices are now in market and users tend to have various data usage patterns, a family plan shared among several devices might not be a bad idea. A combined data cap could prove more efficient in terms of data utilization as both a low data user and a high data user from the same family can then share the cost and the data.
How do you think family plans will work out?
Do you think the tiered plans will work to your benefit? Why or why not?
Let me know in the comments, how you feel about this move from the carrier.
source: droidlife