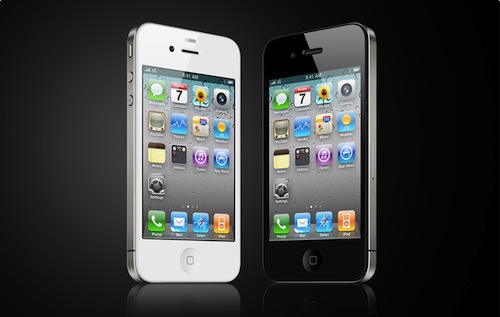 We do not always have the chance to say Wal-Mart and iPhone in the same article let alone in the same sentence. But there I just did… Wal-Mart has slashed it's prices on the current iPhone4 16GB by 25%. The promotion is running just through the end of the month that offers the smart phone for $147 on-contract.
This deal is set for anyone who buys a new 2-year contact on either Verizon or AT&T, white or black versions are also set to sell. Right now the website says depleted so it might be best to check your retail store (yeah the one down the street buddy). With the iOS5 coming out this might just be the best time to pick up the iPhone. With that all said – this is the first and only place discounting the phone, but with the anticipated iPhone4S or iPhone5 coming out we are sure that this is not the last one to slash their prices.
So what is with this? Is this just Wal-Mart selling off stock, or is it more than that? Tell me PPCGeeker's what do you think…What is Wal-Mart's trick here? And always remember folks while at Wal-Mart watch for falling prices.
Source: pocketnow