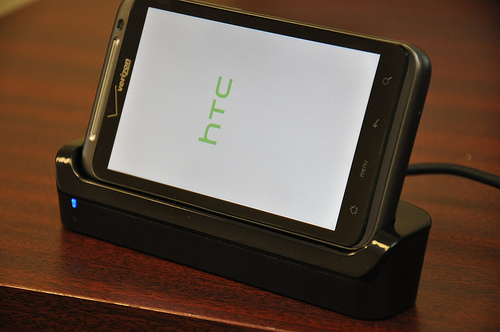 Anyone tired of waiting for the HTC  Multimedia docking station for their Thunderbolt? Well if you are tired of the wait and are willing to use a third party docking station, relief is on its way! Deluxe Desktop Charging Dock and Sync is currently the leading in dock among third party vendors.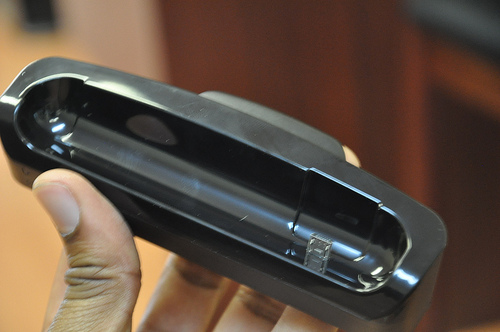 With its sleek design, functionality, and small size, users are highly pleased. This docking station features rounded corners, a mixture of shiny and dull black plastic, and is pretty lightweight yet durable. The phone sits sideways on the station putting your phone into landscape mode which is excellent for browsing the web, looking at pictures, watching movies and lots more.
This slender docking station is accompanied by all the necessary cables (micro USB and a wall outlet) allowing the user the choice of where you dock your phone. Whether you want to hook it to your desktop or the wall. The choice is yours!
The drawback? This station will only fit phones that use the standard battery door. So if you are rocking out with the extended battery, this isn't the docking station for you.
But for those of you out there rocking the HTC Thunderbolt, this might just be a must have!
 Source: HTCPedia