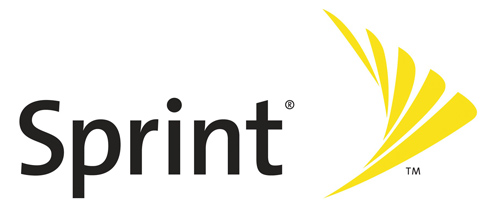 Sprint recently announced a new music service available for Android smartphones and most Blackberry devices as well. The name of this new music service is Sprint Music Plus which is powered by RealNetworks. This music service allows users to purchase DRM-free, MP3 music tracks and ringtones starting at just $0.69.
Look in the Sprint Zone app to find this new music service on your Android smartphone or for a Blackberry check out Sprint Music Plus via Sprint Mobile Web. Users will have the ability to bundle ringtones, ringback tones, and full music tracks into one purchase for additional savings. This seems like a great deal. Each purchase you make will be added to your bill so no hassle of entering a credit card number. That's even better!
Take a look at the press release from this morning below:
Rock Out No Matter Where You Go – New Sprint Music Plus Application Provides Access to Full Music Tracks, Ringtones, Ringback Tones and More on Sprint Phones
Want your music downloaded FAST? The Sprint 4G network enables downloading music up to 10 times faster than 3G1
OVERLAND PARK, Kan.–(BUSINESS WIRE)–Most people never leave home without their mobile phone, although they may leave behind their MP3 player. Now you can share your musical tastes with those around you – or those who call you – with Sprint Music Plus, a new music application, accessed either on a Sprint phone or sprint.com, which serves as a single, convenient destination for customers to discover, purchase and play individual and bundled offers of full track music, albums, ringtones and ringback tones.
Sprint Music Plus, powered by RealNetworks® Inc. (Nasdaq: RNWK), is a full-featured music and tone manager, which allows users to:
Create music playlists.
Assign ringback tones to play for different callers and times of day.
Search for music by artist, title or keyword.
Organize full tracks/albums by artist, genre and custom playlists using the music library manager.
Preview content – sample millions of music tracks and tones, which are updated daily.
Get new music recommendations based on their musical tastes.
"Sprint Music Plus is an easy way for our customers to discover new music and tones and manage all of their music content in one convenient place," said Sean Khurana, vice president-Consumer Product Marketing at Sprint. "Sprint makes sure our customers always have access to their favorite music by providing a wide array of options, ranging from free apps downloaded from Android Market™, BlackBerry App World™ or GetJar.com to Sprint Radio to purchasing tunes from Sprint Music Plus."
Everyone is busy these days and the last thing we have time for is to wait for our music to download. The Sprint 4G network offers one of the fastest wireless experiences among all U.S. national wireless carriers and enables downloading music up to 10 times faster than 3G. Sprint 4G, available today in 71 markets across the country, was the first national carrier to offer wireless 4G service.
Sprint Music Plus is available for Android™ powered Sprint smartphones from the Sprint Zone app and can be found on the home screen of BlackBerry® and Java Feature Phones launched after May 2010. Devices introduced before May 2010 will have access to ringtones and ringback tones from Sprint Music Plus via Sprint Mobile Web (WAP). For more information and to download the application, visit http://sprint.us/smp on your Sprint phone.
What do you think? Is this new music service worth it to you? Do you feel like you are getting a great deal or is it no different from what you currently pay? Let us know your thoughts only after checking it out for yourself.
Source: BGR