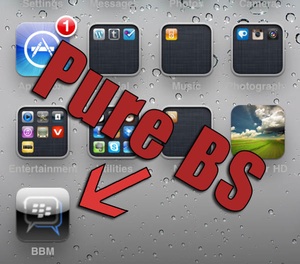 Update: False Alarm. According to BGR, there was no conference in Toronto and Jim Balsillie didn't speak at any event.
If you remember, earlier this month, we reported about a rumor of BlackBerry Messenger (BBM) coming to Android and iOS. There were no real details of the plan, but the rumor was that it would first launch on Android, then the iPhone at a later date. Apparently part of that rumor is true, but it will launch on iOS first.
RIM's co-CEO Jim Balsillie made the information public while speaking at an event held in Toronto. It will supposedly be available in the App Store on April 26th with an update coming later this summer that will improve its notifications system.