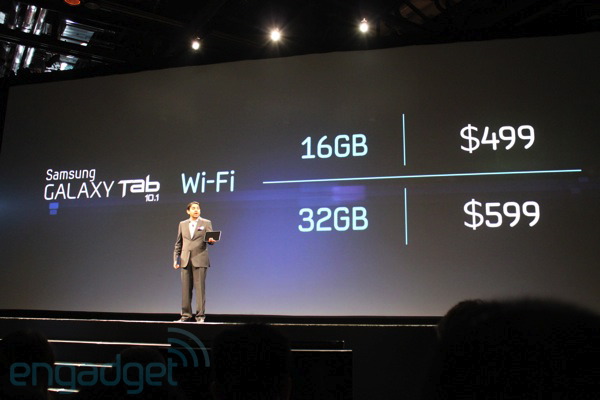 Samsung held a Press Conference this morning that gave details on the devices and pricing. Just what most of us were waiting for right? If you were complaining about prices before, maybe after reading this article your mind will be changed. For those who weren't complaining, this may just put an even bigger smile on your face.
The WiFi 10.1 will be available on June 8th. The 16GB version will cost you $499 and the 32GB will cost you $599. The 8.9 is $469 and $569 for 16GB and 32GB. Do you think their prices are going to blow Apple's iPad2 sales out of the water? I think they are sure aiming to sale more and maybe this will get them to that level.
Does this sound like an even better deal than you imagined or heard about? Let us know what you think!
Source: Engadget
Thanks Gten!