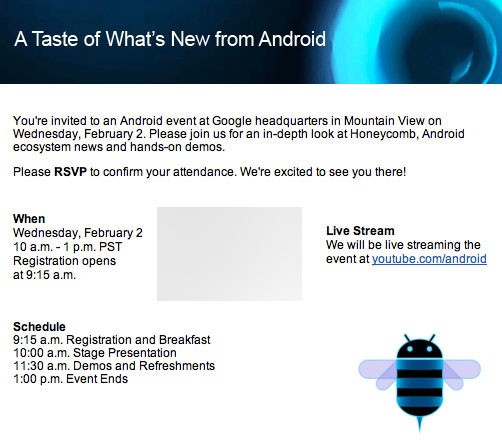 The title and image says it all. Google will be giving you an in-depth look at Honeycomb, demo devices and Android's ecosystem February 2, 2011 at Google's headquarters in Mountain View, California.
Last week we gave you a review on Honeycomb for tablets found here. Since then, reports of the operating system have gone haywire. There's so much confusion going on it's hard to believe what's right. Maybe this event is going to clear all that confusion up, I sure hope so anyway.
For now we can speculate what we think will be announced? Go on and let us hear your thoughts. We can't wait for February 2nd, can you?
Source: Engadget