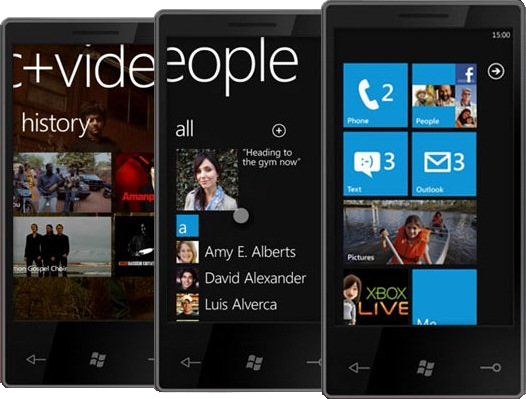 UPDATE
Following our article describing that custom ring-tones could not be put on a Windows Phone 7 device, Coolsmartphone did some testing to see if they could possibly figure out a way to add these custom tones to the device successfully. It seems they have been successful.
How did they do it? They explain that there's no file explorer, so that's not an option. Also tried emailing it to themselves and doing it that way? Nope, that didn't work either, which in the videos shared previously this was already known. How about through the Zune software? SCORE!!! Apparently they have gotten it to work through Zune. We are waiting to find out exactly how!
END OF UPDATE
Yesterday a video from Pocketnow showed you how ringtones work in Windows Phone 7. Another video from coolsmartphone shows you how they try to create their own custom ringtone. During observation a discovery was made that this is one of the missing features with Windows Phone 7. Hopefully Microsoft will consider making that an option in the future. Rumor is that you may be able to buy ringtones in the Marketplace so maybe that will be the only way. We aren't sure just yet.
Apart from the ringtones we have found a video giving you a tour of the dialer, text system, calendar, voice mail and more. It seems that Windows Phone 7 lacks a predictive dial feature. For example, if I want to call "Anthony" and type "268" into the keypad you would expect to find a pop up on the dial screen with contacts beginning with those letters, but you will not find this. We also noticed that on the people screen you see an extra text column to the right that doesn't look like it should be visible.
We did, however, find something rather lovely that we consider a special treat. The on-board camera on the HTC HD7, HTC 7 Mozart and presumably other Windows Phone 7 devices will continually focus as you record. This feature alone means that you can produce some very nice videos in, of course, HD quality.
Even more great news for Windows Phone 7 is that we also have several training videos (click here) that are in great detail and very interesting. These are downloads for your PC and can be viewed through your Windows Media Center. For an example of one video it introduces the user experience, the design philosophy, and some fundamentals of the Windows Phone application platform, using the beta release of the developer tools very thoroughly. These videos are a must see!
[via Pocketnow & coolsmartphone]