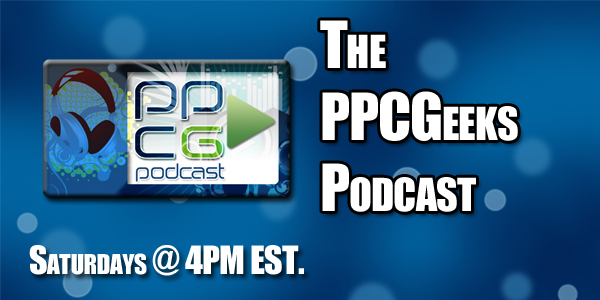 The PPCGP, All the Mobile News You'll Ever Need!
Season 2, Episode 1
for 10/30/2010!
Be sure to follow us on twitter!
Host: Laos101 AKA Joshua Sherman
Guests: James Richardson from Tracy & Matt
Andrew Kameka from Androinica!
Surur Davids from WMPowerUser!
Topics:
We Didn't get a chance to give out the iPad cases, we'll do it later this week!
The WP7 Recap and Discussion!
Verizon's Tiered Data Plans!
Will Clearwire become Sprint4G? Also, New 4G Spots!
Some of the upcoming WP7 Apps!
A Look @ Otterbox Cases!
Lastly, Tablets, Slates, iPads and more! Why Buy One?
See you Saturday @ 4! Check the Podcast Page when we go live!