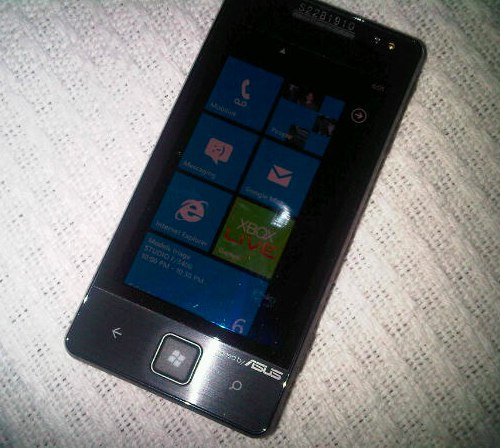 Asus is planning to jump in the mix with Windows Phone 7 and seems to be currently working on their own ideas. With the split between Garmin and Asus confirmed, the future of Windows Phone 7 handsets was in question. Not only are they dipping into Windows Phone 7 possibly one day, they are actually already working on an Android powered Asus device. "As always, Garmin-Asus seeks the best for our consumers either on Android platform or on Windows platform. However, we see the potential of Android platform devices, so we are focusing on Android platform currently," said Steven Tu, marketing manager at ASUSTeK.
"Regarding Windows Phone 7, we haven't decided yet what we would like to do," Jonney Shih, the Chairman of the Taiwan-based electronics maker, told Forbes in an interview, but continued  "We try to develop on different platforms."
The chairman of Asus however confirmed that a Windows Phone 7 handset was still on the way, only in 2011, and will be branded solely an Asus device.  He also mentioned the company was looking at developing handsets supporting LTE. "We hope to have some kind of lead in LTE phones…We are still judging the best timing for that." he said.
So what does this mean exactly. If you look into the full article on forbes.com it mentions that they will develop 4G phones, is it possible WP7 may be one of these devices? If so what kind of enhanced features would we like to see about having on WP7?
Learn what Windows Phone 7 can do… Windows Phone 7: A New Kind of Phone
[Source: Forbes.com & wmpoweruser.com]