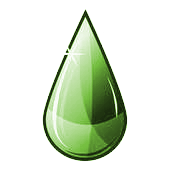 Saturday, October 9th, famed (or infamous, depending on which side you're on) iPhone hacker GeoHot (George Hotz) released a new jailbreak for iOS 4.1 for the iPhone 4, iPhone 3G, iPod touch 3G and 4G, iPad 3.2.2 and even works on Apple TV 2G called "limera1n".  This came as a stunning update as the iPhone Chronic Dev team (another group of iPhone hackers) were all set to release their brand new jailbreak for these same devices the next day, called "greenpois0n.".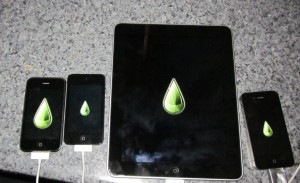 GeoHot was supposedly retired from the iPhone jailbreak scene on July 13th, 2010 due to people taking it too seriously and always demanding new jailbreaks.  Jailbreaking allows you to modify your iPhone in various ways such as changing your icons, themes, wallpapers (static and video wallpapers) as well as new settings, and for most models and versions even carrier unlocking.  GeoHot was the originally whiz-kid who, at only 17 years old, jailbroke the first ever iPhone and carrier unlocked it as well.  Throughout the years he came up with easier software "one-click" jailbreaks and unlocks.
You may recall that another 19 year old whiz kid entered the scene in March of this year.  Comex brought us the jailbreak "Spirit" which jailbroke firmware 3.1.3 (which was unable to be jailbroken for a few months, only 3.1.2 could using GeoHotz's "blackra1n" tool).
Comex then erupted on the scene again. in August 2010, when he released a new jailbreak for all iPhones on iOS 4.0, which had not been out very long at all.  This was by far the easiest jailbreak to use as well, as all the user had to do was point his phone's web browser to www.jailbreakme.com and it would do all the work from there.
Videos came in from all over the place showing people jailbreaking iPhones from Apple stores all over the country using this method.
iPhone iOS 4.1 came out about a month ago with no way to jailbreak.  The chronic dev team had announced that they were releasing a new "bootrom level jailbreak" which would be unpatchable by Apple on any new firmware updates.  This meant that any iPhone out right now would be vulnerable to this jailbreak forever, no matter what Apple did, until they made a hardware change on any new iPhones released.
A day before they were set to release this jailbreak, GeoHot came in and released his own bootrom level jailbreak with a totally different exploit called limera1n.  The release initially had bugs and didn't work on the 3GS (which has been fixed now).  This dramatic turn of events was rather infuriating to Comex and the Chronic Dev team because they now had to choose whether to release greenpois0n or not!
They chose to hold off releasing it for now, and implementing GeoHotz's exploit into greenpois0n so that they can save their own exploit for the iPhone 5 or however Apple patches GeoHotz's exploit with a hardware fix.
This whole soap opera in the iPhone jailbreaking scene continues!
For now, if you have an iDevice on iOS 4.1, go to www.limera1n.com and follow the jailbreaking instructions (this does not work on iPhone 3G, head over to our iPhone section to learn to how to jailbreak this device).
Note, if you want to carrier unlock your iPhone, DO NOT update it to 4.1 as it has an upgraded baseband version that is not yet unlockable.
For a bit of fun check out this old CNN video interview GeoHot when he first unlocked his iPhone!