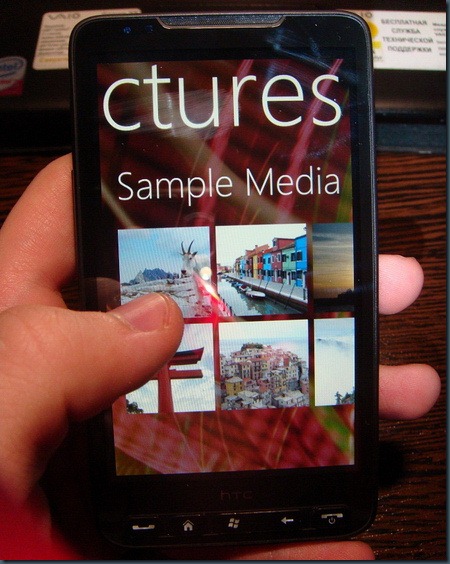 Thanks to orangekid here at PPCGeeks for directing our attention to this exciting news.  XDA Developers have been working hard on successfully getting WP7 to boot on the HD2/Leo.  One of their members, Cotulla, linked the video from his twitter account.  The video will show you proof of WP7 booting up on the HD2/Leo. (thread here)
You might remember Cotulla as the developer who wrote HSPL for the HD2 so that custom ROMs could be flashed.  He has also written a custom bootloader called MAGLDR that can boot Android 2.2 from internal flash instead of an SD card (in progress).  MAGLDR (his closed source bootloader) can also apparently boot WP7 which he is working on fully porting it seems, as well as MeeGo and Ubuntu.
Stay tuned for further updates on the porting project!
With that being said, one of the greatest benefits to having this device is being able to run 3+ different operating systems, fluently. Maybe this will lead to developers figuring out ways to make it possible on more than one device. Isn't this just awesome news? We can definitely see that Orangekid is over excited here at PPCG to be rocking more than one OS effortlessly.
Source: XDA developers & orangekid